Smoothie Prices Rise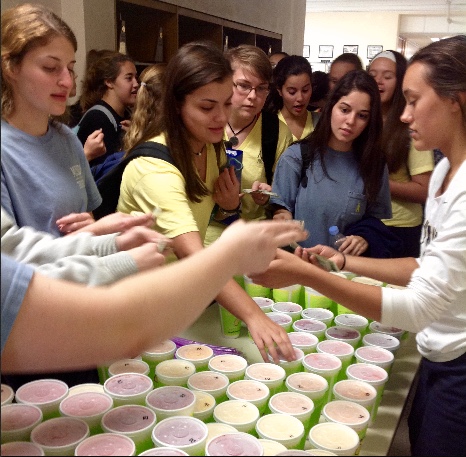 The Academy tradition of selling Xtreme Juice smoothies every Friday is a highly anticipated and appreciated event. After a long week of hard work, a Friday smoothie is the perfect pick-me-up to the start of the weekend. 
This year, many girls noticed an interesting update from the Morning Show: smoothie prices have risen! It is now three dollars for a small and four dollars for a large. Many students remember the previous prices of two and three dollars, respectively.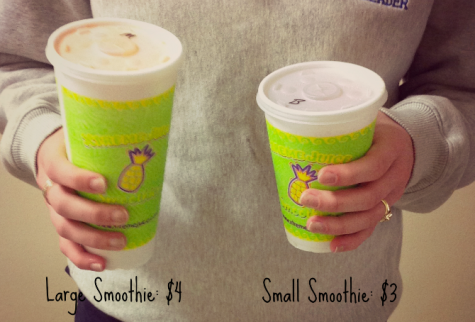 The smoothie prices are a controversial issue, and Junior Sierra Wills believes that unless there are more smoothies available, referring the notorious limited stock, the prices should not change.

Alex Smith, Junior member of Student Council, revealed the ordering process for the smoothies, explaining, "We usually order between 60 and 70 smoothies. Sometimes, if there's a retreat and many students have left campus, we order 25 or 30. This week, we ordered 80 because we noticed that last week the smoothies sold out very quickly!"
Senior Student-Council member Ciara Chappell shared the reasoning behind the price change, explaining, "The prices have literally been the same for the last ten years and Xtreme Juice thought it was time to raise them. So, we [Student Council] just pushed the prices up to the next dollar."
Some may disagree with the price increase, but there are also students who remain indifferent, such as Junior Talia Sharrieff, who voiced her opinion: "I don't really think a dollar makes that much of a difference. I'm more of a Smoothie King person anyway."
Either way, Friday smoothie sales continue to prove their popularity.