Seniors Meet Their Breaking Point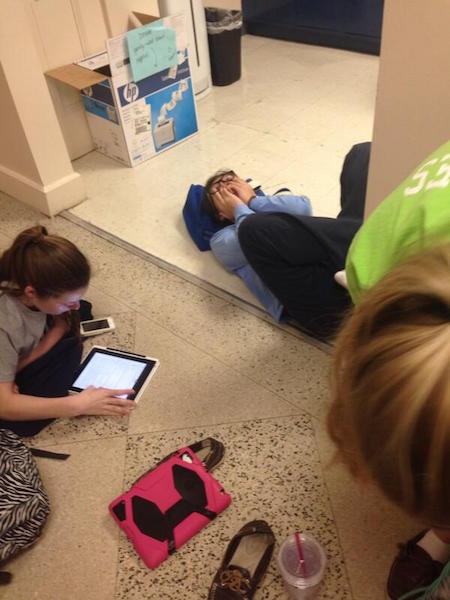 To the rest of the world, senior year is quite possibly the most exhilarating eight months of someone's high school career. Behind the scenes, however, students run rampant trying to finish college applications while attempting to balance school, sports, and sometimes work. This overwhelming lifestyle is nothing new, however, for some reason, the Academy Class of 2017 has already met their breaking point.
making it this far without crying about school is a big achievement in my book

— ash (@AshleyLambert17) September 7, 2016
From finishing projects for AP Studio to submitting transcript request forms, Academy Seniors have never felt more overwhelmed in their entire lives. Senior class member, Bruni Neufeld has a theory behind this insanity, and she believes it all started the first day of school.
"At the beginning of the school year, I don't even know what happened, I think it might have been all the summer packets we had, but everyone was so stressed out about everything. On top of that, everyone was getting sick, I was like 'What is happening?' That's when I came up with this idea, and I know it's true I swear it's true, there is bad juju in the air, there are bad vibes."
Neufeld claims the bad vibes are contaminating the seniors because people who have never had mental breakdowns, are now beginning to have them.
She adds, "People are just crying, and it's bad, it's all bad. We need to bring back the good vibes."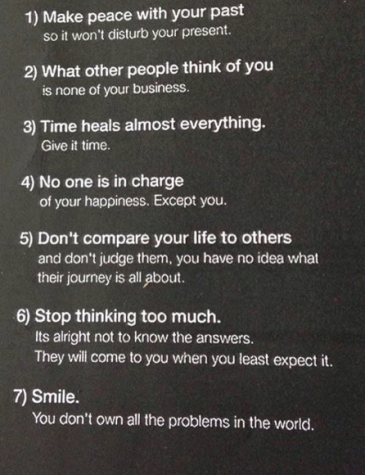 Senior Ciara Chappell is one member of the Class of 2017 that never cries or has mental breakdowns. Several weeks ago, Chappell had her first mental breakdown after falling asleep early from an exhausting day. Since she fell asleep early, she did not complete her homework, which led to a stressful day for the senior. She shares that when she arrived at school, she opened her laptop, which revealed an unfinished college essay that was due during her first set. Chappell then got in trouble for not wearing her AHN sweatshirt, which she claims, at that moment, she broke down into tears. After being calmed, Chappell went to her Psychology class, where she realized she had test, which she did not study for since she fell asleep. For the second time, Chappell broke down in tears.  The senior credits guidance counselor Emily Pantellis for helping her calm down. Pantellis was able to break down Chappell's daily schedule from work to school, and helped her not only prioritize, but helped her to understand the importance in trusting herself.
Mary Kate Magyar, a senior who is accustomed to breakdowns reveals "It's gotten to the point where my mental breakdowns aren't even mental breakdowns because they've become so consistent. It's more of a norm."
Kathryn Byers chimed in humorously adding "I thought this [senior year] was going to be fun." She also adds that this year is "extra. I do not need this."
Although a majority of the Class of 2017 has practically gone insane, some students are successfully fighting through the madness. Seniors Katie Hale, Naomi Youakim, and Hope Rossi are three students who have yet to have a mental breakdown. Rossi exclaims that this year, so far, has been a lot of fun because of how strong the bond is between the beloved class. Although she has not been affected by the madness, Hale believes it may be a lack of motivation that's hitting the senior class.