Top 10 Places to "Treat Yo Self" After School
With Tampa's unlimited options, choosing one place for an after school snack is one of the hardest decisions to make. From froyo to fast food, these healthy (and not so healthy) choices make an Academy girl's top ten list.  
Yogurtology
This frozen yogurt chain is conveniently located on the corner of MacDill and Gandy. There is also a second location on Church Street. Yogurtology is fast and easy. The best part about Yogurtology is that customers can build their own yogurt bowl.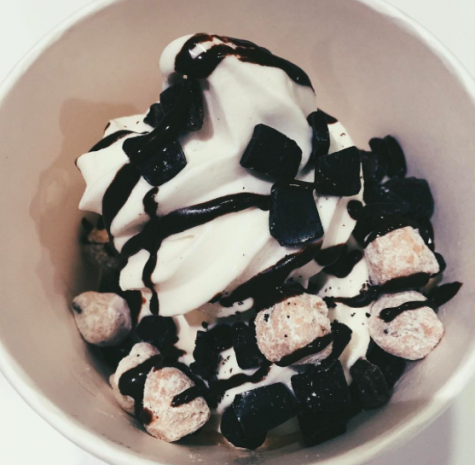 Yogurt Naturally
Yogurt Naturally is down the street from Academy and sells frozen yogurt, smoothies, and ice cream. This yogurt place is unique to Tampa Bay and is a must when trying to cool down in the Florida sun.
If frozen yogurt is not your thing, smoothies are also very popular among Academy girls.
Enerjuicer
Enerjuicer is a great place for a fresh and healthy snack. It is a new juice shop located on Dale Mabry. They make smoothies and Acai bowls with the freshest ingredients. Enerjuicer is a great place for a fresh and healthy snack.

Senior Haley Schuman comments "my favorite place to go and always puts be in the best mood. It is my favorite place for acai bowls. I like to go after swim practice and before tutoring during the week"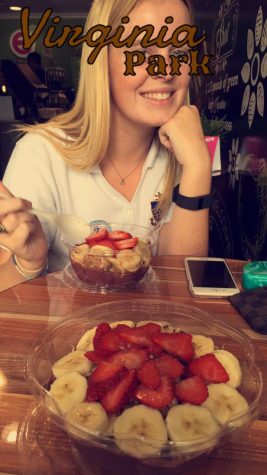 Swami Juice
Swami Juice serves as another healthy choice around the corner from Academy. They also sell smoothies and acai bowls.

Sophomore Megan Devaney comments, " I love to get Swami Juice because it is healthy and gives me energy in between school and practice. It is also convenient because it is close to school."

(Credit: Morgan Graff (used with permission) Morgan treats herself to an afterschool snack at Swami Juice
Xtreme Juice
Xtreme Juice is a smoothie shop exclusive to Tampa Bay. Academy girls obviously love their smoothies, considering the rush to the second floor every Friday for them. If you are not lucky enough to score a smoothie on smoothie day, visit Xtreme Juice's store on Dale Mabry before or after school.
If you want a full meal after school, these are some of the best places to go.
Chick Fil A
One can never go wrong with Chick Fil A. They have both healthy and fried options that are to die for. Home to the chicken sandwich, Chick Fil A is fast, easy, and delicious.

Freshman Danielle Duarte comments I like to go to Chick Fil A on my way home from school, because they have my favorite chicken nuggets. I also pair my meal with an Oreo milkshake. I make a stop there at least once a week."
Chipotle
Chipotle is a good place to go after school because it is quick and delicious. There are healthy options and the choice to create your own bowl and burrito.

Sophomore Nina Perez comments, "I like to go to chipotle after school because it is a healthier choice out of fast food and has endless options. I always go there with my mom and get new things in my bowl each time."
Fresh Kitchen
The first Fresh Kitchen ever was opened in Tampa on Howard Ave. This hot spot always has a full house and is healthy and fresh. Fresh Kitchen is very fast and the seasoning used is to die for.

Senior Camille Opp comments, "I love fresh kitchen because it is healthy and a good meal to eat before a game!"
Panera 
Panera is also good choice for an afterschool snack because there is a choice of food from the bakery and food from the kitchen.  This is a perfect place to study while eating!
Starbucks
Starbucks is a go to place when a long night of studying is in your future. While enjoying the free wifi, and caffeinated drinks, Starbuck is a great afterschool spot to snack and study.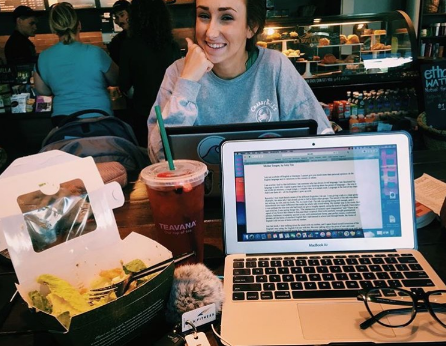 Sweet treats, smoothies, and quick but healthy meals are exactly what Academy girls look for. Next time you find yourself contemplating a place to eat, try out one of the places mentioned and you will not be disappointed.