Academy Senior Athletes and How They Balance Their Lives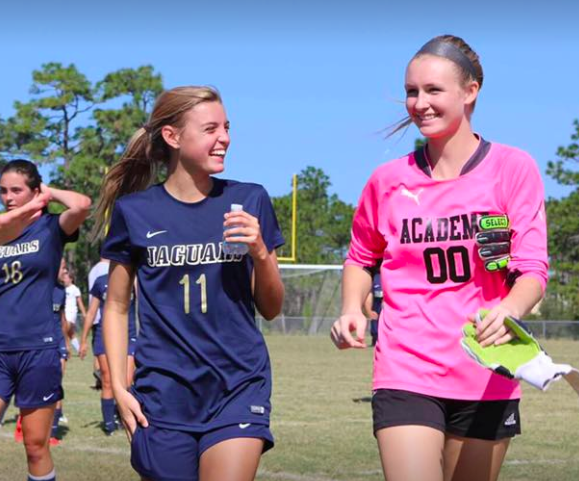 Today many high school students are faced with bulking up their resumes in order to be able to compete with the thousands of other high schoolers applying to the same college.
One way that Academy girls have prepared themselves is by being involved with more than one sport, multiple clubs, and work experience. The debate comes in when deciding whether high schoolers should try to keep a social life, or focus more on school and work. Some students who have proven that they are able to balance all this and more are Mckenna Weathers ('18) and Vanessa Davila ('18) .  
Davila is on both the Academy volleyball team as well as the travel team, Orlando Tampa Volleyball Academy Elite.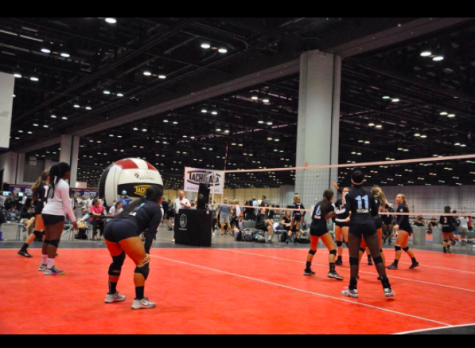 Davila practices for about five to ten hours each week: "I usually don't get home till like 8:00pm, but I also have to eat and shower and everything, so I don't start homework until 10:00 to 11:00pm. Usually I stay up until three or four doing homework or if I have a lot, I just pull an all nighter. "
Davila says, "I have basically sacrificed my whole social life by committing to playing volleyball 24/7. When club season starts, I always have something going on during the weekend whether it's practice or a tournament, so I do miss a lot of social gatherings."
She also spends her time outside of the gym playing volleyball by volunteering at the hospital and spending time with her family: "I think the hardest part about being involved in so many things is definitely balancing school work with all your activities."
When it comes to spending time with her friends Davila likes to go to the beach or have dinner at Kobe's. "I mostly spend time with my friends over the summer, because that is when volleyball slows down," says Davila. Due to her busy schedule, she normally only sees her friends during school activities.
Weathers works at Surf Outfitters  in Hyde Park, is on Academy's soccer team, president of TLC and Spanish Club, a member of Respect For Life and Interact clubs, and somehow finds time to spend time with her friends and family on the weekends.
Weathers enjoys her time working at Surf Outfitters, but work is not everything for her.
"My bosses at work are the best people. I was hired last March and told them that I play soccer in the fall so my schedule will have to be cutdown. During soccer season I'll be working Friday nights and all day on Sunday. Our hours on Sunday are only 11:00am to 6:00pm so I still have time for church and to get last minute homework and studying done."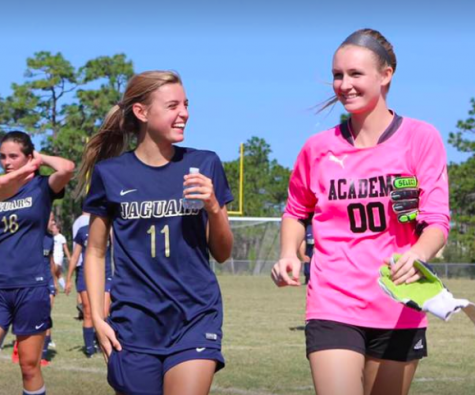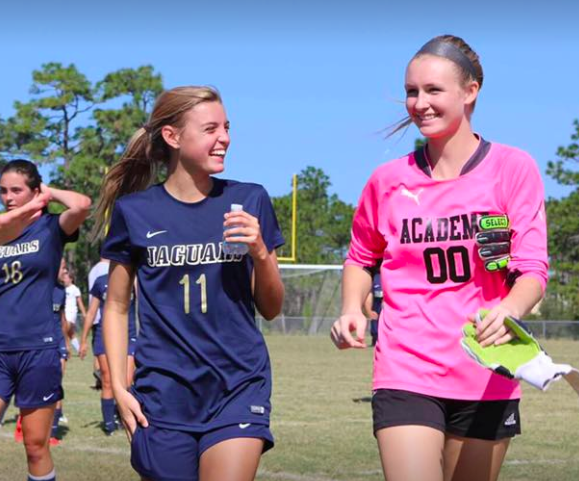 "During soccer season, I have practice everyday after school and games two  sometimes three times a week. Most games aren't until 6:00 or 7:00 pm  so I have ample time before warm-ups to finish homework and get things done for that night."
"It's definitely not easy to pull off. If there are days I don't work, I'm doing homework two nights in advance because I know I won't have time on nights I do work. I'm always doing something and going somewhere but I enjoy every minute of it. I like keeping busy even if it does become overwhelming or stressful at times," says Weathers.
The choice to spend time with friends or take on multiple responsibilities has no right or wrong answer, but is one that is made based on what is best for each student.
"I have been playing volleyball since I was five, and it is a commitment that I am not willing to give up to hang out with friends. Even though volleyball is a big part of my life, I would love to take back my high school years and devote more time to my friends," says Davila.