Sophomores Apply for HOBY
November 7, 2017
On Oct. 30, 2017, applications for the Hugh O'Brian Youth Leadership Foundation's "The State Leadership Seminar" were due to the Academy administration. The non-profit organization is more commonly known as HOBY. The application process was only open to sophomore students.
In most recent years, the seminar has been held at Eckerd College in St. Pete. Two Academy sophomores will be selected to attend.
College Counselor Darcy Dwyer oversees Academy's involvement in HOBY.  
"There are not many programs for this age group of students. HOBY is a very empowering leadership program for sophomores. It can really change the trajectory of their extracurricular involvement," said Dwyer.
Katelyn Chau ('20) was among one of the sophomores that applied.
Chau said, "When I heard about the program, I was immediately interested. It sounded really fun, and I am always looking to improve my leadership skills."
Sofia Guixens ('20) also applied for HOBY's program. Guixens was drawn to the application by the opportunities it presented.
"I would really like to try things outside of my comfort zone, like public speaking. That is why I applied for HOBY, I really want to grow and try new things," said Guixens.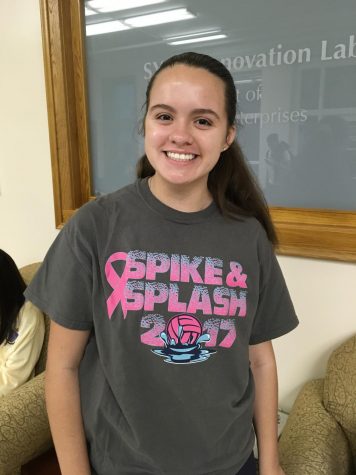 In order to complete the application, students had to write an essay about the challenging and rewarding aspects of leadership.
Guixens said, "I wrote about the personal experiences I have had with leadership. Over the summer, I volunteer with younger kids. Teaching them and taking care of them takes work and leadership skills. However, helping them makes me so happy."
Since 1958, HOBY has been offering leadership development opportunities for high school students around the country. The organization's main focus is having students give back to their communities through leadership, innovation, and service.
Megan Hughes ('20) said, "I enjoy participating in group efforts as a leader. The HOBY leadership seminar sparked my interest because I have always been eager to improve and become a better leader when the time comes for me to step up if ever necessary. I am nervous about how the election process will turn out, but I'm proud of myself for trying."
The two sophomores selected will be announced before Thanksgiving Break.
"It is so very rewarding for me to see how excited and energized the students are when they return from the summer program," said Dwyer.