Upcoming Academy Events in 2018
January 18, 2018
During the second semester of the 2017-2018 school year, there are many upcoming events for Academy girls to look forward to. From school plays, to the Junior Ring Ceremony, to Prom, student's planners will be booked throughout the coming months.
Here are the main events occurring during this semester:
Jan. 12 – Unplugged Vocal Performances
Students will be performing songs that they have prepared at the Bailey Center on Friday night.
"I am very excited to participate in this event. I love to sing, and I get to perform with my friend. We are singing 'Perfect' by Ed Sheeran," says Rylie Schindler ('20).
Jan. 13 – So You Think You Can Dance
This coming Saturday, student dance performances will be held at the Scarpo Family Theater.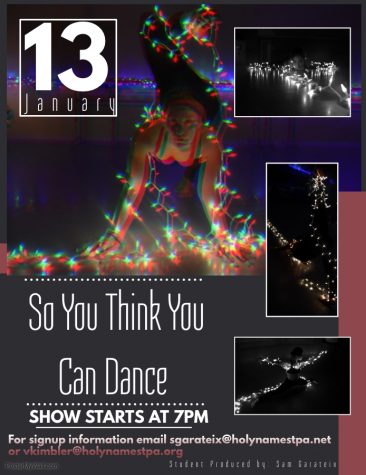 Jan. 26 – Junior Ring
The class of 2019 will receive their class rings during this ceremony.
https://www.instagram.com/p/BPfh8SKgX_M/?taken-by=humansofahn
Jan. 30 – Poetry Out Loud
During this assembly, one representative of each grade will read a poem to compete against their peers.
https://www.instagram.com/p/BP-jOkkgTX0/?taken-by=humansofahn
Jan. 29 – Feb. 2 – Catholic Schools Week 
During the week of activities, students will have Community Service Day and play Jagball.
Feb. 3 – Girls Rising Art Show
Girl Rising, a global campaign for girls' education and empowerment, will be hosting an art show on Saturday at the Bailey Center.
"By taking my own photos I realized that art really inspires people to change. Not only to change their mindset but to tell stories and gain perspectives of someone else. I am using this art to change how girls are viewed around the world," says Haley Palumbo ('18).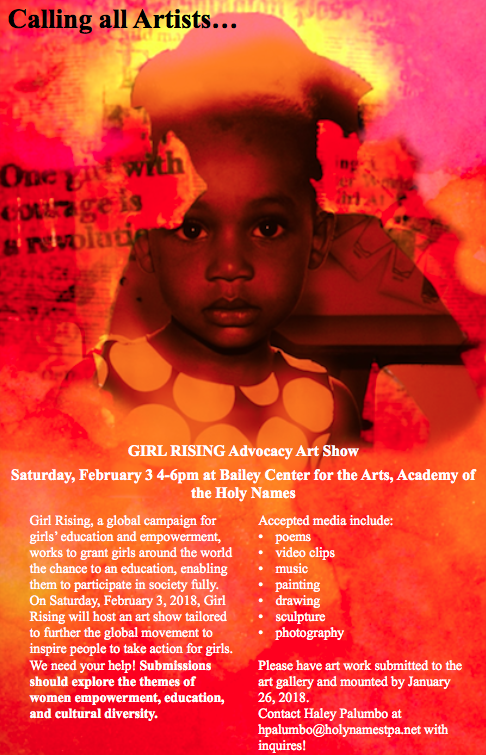 Feb. 11 – Talent Show
The talent show will benefit the class of 2018's senior endowment. Peers, teachers, parents, and friends, can come watch students perform.
"I was in the talent show last year and I had a really good time. I performed an Irish dance from the musical 'Lord of the Dance' and I won," said Maddie Boback ('20).
When Boback competed last year, she became the first freshman to win the talent show.
"It was a super fun event, my Grandpa came to see me dance, so it was really special for me."
March 12-16 – Mini-Course Week and Mission Trips
During this week students will either be able to stay at various locations providing service work, stay at school and attend fun mini-courses, participate in an internship, or go on college trips.
March 23 – Spring Comedy
All acting students at Academy, under the direction of acting teacher, Jared Porter, will be working together to put on a comedy for their fellow peers.
"Students in our acting class are the participants in this spring comedy. All students involved have an active role in the selection of the production. It's a play for students selected by students," says Alexa Fredericks ('20).
March 29 – April 6 – Easter Spring Break!
Whether you're traveling with family or staying home with friends, Spring Break is a week to relax.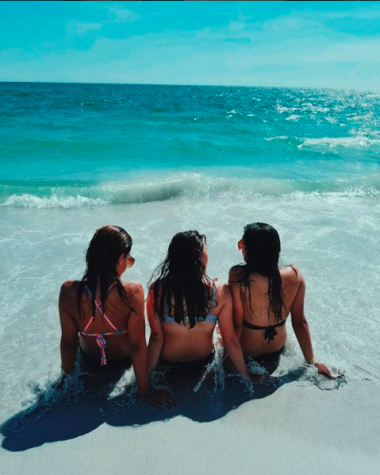 April 12-20 – Cinderella
Academy's 2018 Spring Musical will be "Cinderella." The production will take place at the Bailey Center in the Scarpo Theatre.
April 20-25 – Arts Fest
Student's artwork will be on display for a week for peers and visitors to observe.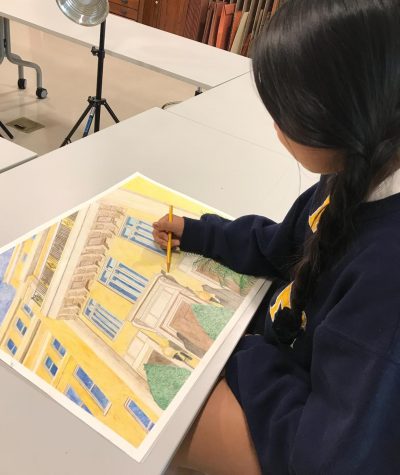 April 16 – 21 – Spirit Week
During this fun week of games and activities, organized by Golden Girls, all grades will compete against each other for the spirit stick.
SPIRIT WEEK UPDATE: Sophs were the most "on theme" dressed Tuesday…Juniors won the best locker room decorations! pic.twitter.com/fBodP7BJCf

— ACHONA ONLINE (@AchonaOnline) February 1, 2017
April 21 – Prom
Juniors and seniors will be dancing their way through prom on April 21.  
"I love dancing and hanging out with my friends. Last year I couldn't make it to formal, so I'm super excited to go to prom with all of my friends this year," says Caitlyn Asher ('19).
May 10 – Seniors Running of the Halls & Pool Party
Seniors will say their goodbyes to Academy by running through the hall and jumping into the pool.
The last splash for the Class of 2017!! 👑✌🏽☀️💕 pic.twitter.com/ykAsyMSvsP

— ACHONA ONLINE (@AchonaOnline) April 28, 2017
May 16 – Senior Farewell Field Day
All students will join each other outside for a day of games and activities to honor the senior class. Golden Girls, with the help of TLC,  will be in charge of the event.
"The senior farewell day will be a fun way for all of us to join together to wish our seniors luck as their off to college," says Joely Barkett ('20).
May 23 – Silver Coffee and Senior Induction Ceremony
The class of 2019 will be recognized as alumni of  AHN.
May 29 – Class of 2018 Commencement
The class of 2018 will have their graduation ceremony at the Straz Center for the Performing Arts.
"I'm super excited for graduation. I am excited to see how Academy has prepared for the real world. I cannot wait to use the lessons 'I've learned here and apply them to life in college," says Nyla Jacobs ('19).
June 1 – HS Grades 9-11 Awards Assembly
Freshmen, Sophomores, and Juniors will be recognized for their achievements throughout the school year.