Veteran Larry France visits AHN
November 29, 2021
Larry France, a veteran who served in the Vietnam War and worked with scout dogs, came to speak to the high school on Veterans Day.
France shared his experiences serving in Vietnam with scout dogs, his time facing his PTSD, and his time as a volunteer for Southeastern Guide Dogs. Shadow, his service dog, also came to the school for the presentation.
As a Marine in Vietnam, he handled a service dog named Duke. France was close to Duke, and volunteered for an extra year of combat instead of leaving Duke behind.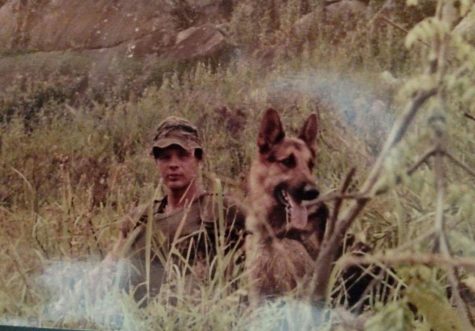 After finishing his years in service, France returned and his final assignment was working as an Intelligence Officer in MacDill's Special Operations Command. Just before retiring, France began volunteering with Southeastern Guide Dogs and witnessed large changes in his life, as working with the puppies helped him with his PTSD from Vietnam.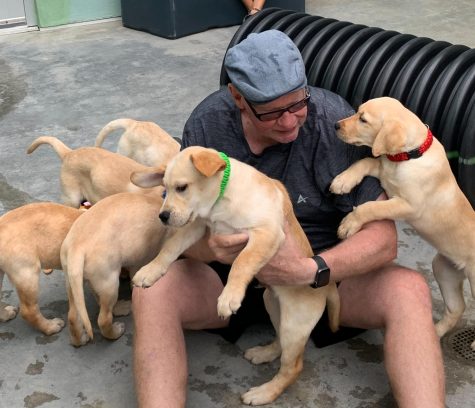 Currently, France raises puppies to become service dogs. By helping to prepare puppies to become service dogs, he is once again serving our country and those who need service dogs.