Seniors attend their last homecoming
Asha Judd, Senior staff writer
October 17, 2022
The senior class of 2023 had their final homecoming this past weekend, and it was an exciting night. Although it was hard for the seniors to take in that this would be their last homecoming, they definitely made the best of their time.
Natalia Guzman (12) had a blast and even had the chance to run on homecoming court. Natalia described her experience on court as "amazing," saying "it was so fun to be able to get all dressed up and support the other girls on court." Natalia says her favorite part overall was going to dinner with her group, taking pictures, and riding to the dance.
View this post on Instagram
Mary Grace Nash (12) was the queen of this year's Homecoming Court. Her gleaming smile after her big win said it all about how she felt.
Nash explained how she entered the race last minute, and didn't expect to bring home the win. Mary Grace says that her reaction after hearing her name boom through the speakers of the football field was "genuine surprise," and said that "becoming a queen was a surreal experience for me."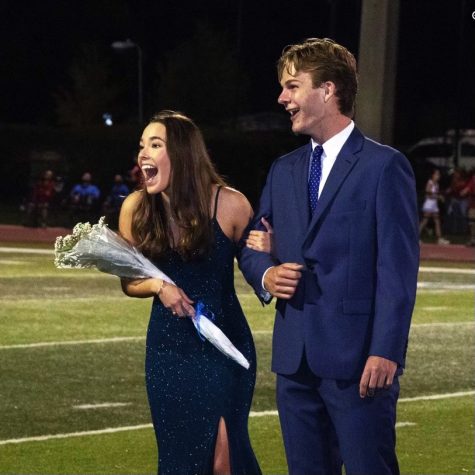 Overall, the seniors had an extra special night, and their hope for a perfect last homecoming was beyond fulfilled. Homecoming is such a significant part of everyones high school experience, and the Class of 2023 definitely made some long lasting memories.