Class of 2023 attends Senior Day of Recollection
Senior Day of Recollection is a tradition dedicated to the senior class. Seniors reflect on their past four years of high school, while also connecting with their classmates and bonding over their memories. This opportunity allows the seniors time to slow down, reflect, and notice that God is in the midst, leading them to a future of hope.
Senior Effie Tillack said, "This retreat was very special for us. We had many laughs, tons of cries, but most importantly lots of prayers. I will never forget this day and forever be grateful for this opportunity."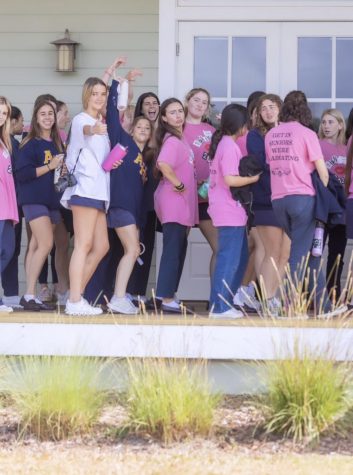 One of the most memorable and impactful moments during this retreat is receiving inspiration letters from family and friends. The letters serve as encouragement and support as the seniors reach the important milestone of high school graduation and get ready to embark on their new journey. Senior Mattie Mangan said, "The letters made me cry, it's so comforting to know that I have many supportive people in life, I will keep the letters I received forever".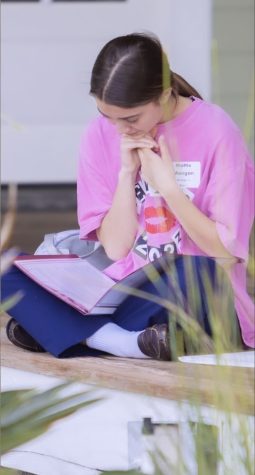 This is a day that each senior looks forward to every year. Not only is it a time to celebrate all the great accomplishments amongst each girl, but it is also a time to step away from the craziness and talk with God. The girls did lots of group activities, group discussions, and ended their retreat off with mass.