As college application season is coming to a close, I would like to share some things I wish I knew before starting the process. Whether you are a senior still working to finish the last few applications, a junior wondering how you can get started, or an underclassman wondering what lies ahead, this article is sure to help you feel better prepared for this stressful time.
The earlier you begin testing, the better
I took my first SAT in December of my Junior year, and another in May. This was a helpful decision because it gave me a baseline test score and gave me time to prepare for the second round of testing. However, I did not take my first ACT until July before senior year. I ended up preferring the ACT and had to keep testing into my senior year because I waited. I ended up with a score I was happy with, but to save yourself the headache, try to get testing done before senior year.
View this post on Instagram
Take the ACT AND the SAT at least once
I know, you have a million things going on, and testing is the last thing you want to do; however, if you don't try both tests, you might be missing the opportunity to discover which test you prefer and which is truly your strength.
Remember, if you are not a strong test taker, many schools are test-optional, but all public schools in Florida still require SAT or ACT scores, so I recommend trying both tests to see which you prefer.
Start brainstorming for your essay now
I'm not saying you have to sit down with a pencil and paper, but every time you have a random idea or thought pop into your head, I would recommend keeping tabs on it on the Notes app on your phone. The college essay can be pretty fun to write, but the hardest part is coming up with the ideas. Don't delete the list of ideas once you have your completed essay, either – you never know when an idea will come in handy for a supplemental essay.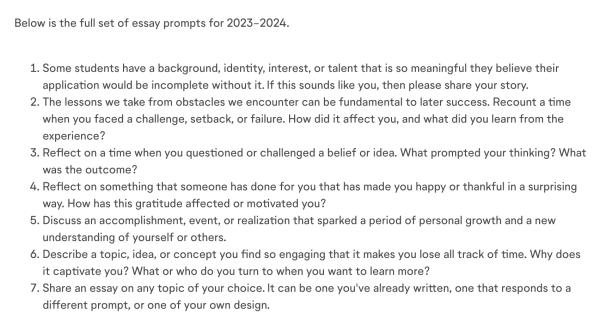 Get your main essay (mostly) done before senior year
At the end of your junior year, English classes usually have you write an initial draft of the essay. Submit this to your college counselor, and work over the summer to edit it.
What is a supplemental essay?
These are individual essays that many colleges require. Some colleges have none, and some have five. These should take up the bulk of your time senior year because the prompts change each year, so you need to wait for the application to come out. They can range from 50-400 words, so they are pretty short. Once you get the hang of it, they really are not too bad to write.
The Common App is your best friend
What is it? A website that keeps track of all your college applications. Almost all schools let you submit your application through the Common App. Individual school applications open in early August of senior year but can range from school to school. However, you can create your Common App account today. There is a ton of demographic information it asks for, and the sooner you get it done, the better.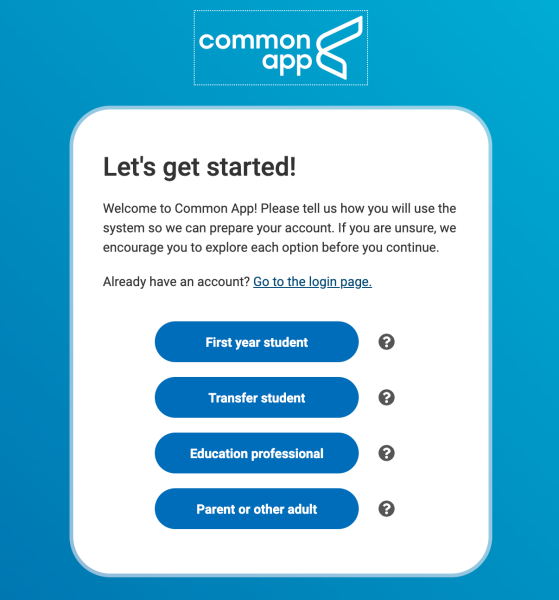 This is a bit of a more niche, but nevertheless confusing, topic. ED stands for early decision, and if you choose this option when submitting your college application, you will hear back from this college early, and it will help your chances of getting in. But there's a catch. ED is binding, so if you get into the school you choose to ED, you have to go. So, think before you ED. EA, on the other hand, stands for early action. This just means you will hear back from the school sooner, as long as you get your application in early. It is non-binding, so even if you choose EA, you do not have to go to that school.
All these ideas will be extremely helpful to you during the application process, and I'm sure you will hear your college counselors tell you the same things about a million times. Listen to them, they know what they are talking about! Most importantly, take a deep breath; it will all work out. Good luck!