Down with superheroes! We look elsewhere for 2011's best movies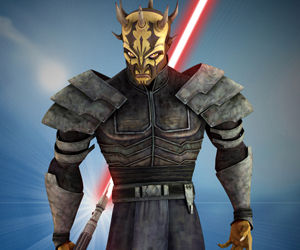 It's not fair. For the first few weeks of every new year, the movie business spoils us.
Then cold, hard reality sets in.
Right now we have all those prestige Christmas releases — "True Grit," "The Fighter," " 127 Hours," "Black Swan," "The King's Speech," etc. — still in the theaters.
And January always sees the arrival of several strong films that opened just before New Year's in New York City and Los Angeles to qualify for awards consideration.
So we get "Country Strong" (a country-western musical starring Gwyneth Paltrow) and "Made in Dagenham" (a sort of Brit "Norma Rae" with Sally Hawkins), "Rabbit Hole" (with Nicole Kidman as a woman coming to terms with the death of her child) and "Blue Valentine" (Ryan Gosling and Michelle Williams in and out of love), "Casino Jack" (Kevin Spacey plays disgraced Washington lobbyist Jack Abramoff) and " The Company Men" (Tommy Lee Jones, Ben Affleck and Chris Cooper face uncertain futures as fired corporate executives).
There's "Another Year," the latest from English auteur Mike Leigh and, if early reviews are to be believed, one of his best. And there is Javier Bardem's drama "Biutiful."
Beyond those titles, January promises to be a wash. Hollywood rarely unveils a good mainstream movie in January or February. It's the dumping time of the film calendar, which does not bode well for such releases as this weekend's "Season of the Witch," Jan. 14's "The Green Hornet" and "The Dilemma," Jan. 21's "No Strings Attached" and Jan. 28's "The Rite" and "The Mechanic."
So what films scheduled for the next 12 months make my heart beat a bit faster in anticipation?
It's easier to come up with a list of those that don't offer much hope.
Like superhero movies.
None of them — May's " Thor," June's "X-Men: First Class" and "Green Lantern," July's "Captain America: The First Avenger" — are ringing my chimes, although as a youthful fan of "Green Lantern" comics, that one holds more interest than most. Perhaps a couple will be entertaining, but it feels as if the genre is running out of ideas.
There will, of course, be updates of established franchises: in spring and summer, "Transformers: Dark of the Moon" (how can films so noisy be so soporific?), "Pirates of the Caribbean: On Stranger Tides" (hated the last two), "Harry Potter and the Deathly Hallows: Part 2" and "The Hangover: Part II," and for the holidays, "The Twilight Saga: Breaking Dawn — Part 1," "Sherlock Holmes II," "Mission: Impossible — Ghost Protocol" and "Alvin and the Chipmunks: Chipwrecked."
Maybe there will be a keeper among them. I'm not holding my breath.
On the animated front we'll get more retreads: "Happy Feet 2" in November (didn't care for the original), "Cars 2" in June (the first "Cars" was my least-favorite Pixar release) and "Kung Fu Panda 2" in May.
So what am I actually looking forward to and why?
Well, I want that magic combination of story, stars and filmmaker. And I've found a few upcoming movies with just that potential.
"Rango" (March 4): Sounds like goofy fun. In this animated effort a chameleon (voiced by Johnny Depp) finds himself in a Western burg overrun with bandits. Great vocal cast: Timothy Olyphant, Bill Nighy, Abigail Breslin, Isla Fisher, Ned Beatty, Alfred Molina, Harry Dean Stanton. My one concern is director Gore Verbinski, who hasn't exactly lit my fire with the last two "Pirates of the Caribbean" films.
"The Adjustment Bureau" (March 4): It's based on a futuristic story from 1953 by Philip K. Dick (of "Blade Runner"and "Minority Report" fame) that suggested "reality" is nothing more than a deliberately contrived illusion (shades of the "Matrix"!). It stars Matt Damon, Emily Blunt and Terence Stamp. My main concern is director George Nolfi, making his directing debut after a writing career ("The Bourne Ultimatum," "Timeline," "Ocean's Twelve"). And the film was originally scheduled to open last July … why the delay?
"Win Win" (March 25): Writer/director Tom McCarthy's track record has been stellar: "The Station Agent" and "The Visitor." So the news that he'll be directing Paul Giamatti in this comedy about a failed attorney moonlighting as a high school wrestling coach is more than welcome. Doesn't hurt that Jeffrey Tambor, Amy Ryan and Bobby Cannavale are in the supporting cast.
"Sucker Punch" (March 25): His resume is variable ("Dawn of the Dead," "300," "Watchmen," "Legend of the Guardians: The Owls of Ga'Hoole") but director Zack Snyder is always worth taking a chance on. This action/fantasy takes place in the mind of a girl (Emily Browning) who dreams of escaping from a mental facility. The trailer is a mind-blowing blend of dragons, samurai warriors, magic … but can Snyder keep all these colliding genres from overwhelming one another?
"Your Highness" (April 8): Sometimes a movie seems so incredibly goofy you've got to smile. In this funhouse take on "The Princess Bride" a couple of royal brothers (James Franco, Danny McBride) go on a quest to rescue a kidnapped bride. Great gals, too: Natalie Portman, Zooey Deschanel. David Gordon Green ("Pineapple Express") directs.
"Water for Elephants" (April 22): Sara Gruen's best-seller about a veterinary student who runs off with the circus has the makings of a terrific movie. The cast is more than solid: Robert Pattinson, Reese Witherspoon, Christoph Waltz, James Frain, Hal Holbrook and Paul Schneider. My one concern is that director Francis Lawrence's resume is a bit shaky ("Constantine," "I Am Legend").
"The Tree of Life" (May 27): It's always good news when reclusive director Terrence Malick ("Badlands," "Days of Heaven," "The Thin Red Line," "The New World") comes out of hiding. Details of his film are hard to come by. Officially it's about "a family with three boys in the 1950s. The eldest son witnesses the loss of innocence." Tantalizing clues suggest it's going to be a full-blown head trip. Not a bad cast, either: Brad Pitt and Sean Penn.
"Cowboys and Aliens" (July 29): Jon Favreau, who took a second-string comic book and turned it into a first-class movie franchise ("Iron Man"), turns his sights on a genre-melding effort that pits 1870s cowboys (Harrison Ford, Daniel Craig, Sam Rockwell) against alien invaders. It could be a hoot … or a horror.
"Straw Dogs" (Sept. 16): Sam Peckinpah's 1971 original — about a milquetoast professor who must defend his sexy wife and his vacation farmhouse from raging local thugs — is simultaneously terrific and ridiculous. A remake could be a big mistake, but I'm eager to see what director Rod Lurie ("The Contender," "Deterrence") and his cast (James Marsden, Kate Bosworth, Alexander Skarsgard) can do with it.
"Anonymous" (Sept. 30): I love the premise: It's a costume drama/political thriller about who actually wrote Shakespeare's plays, with a cast that features Rhys Ifans, David Thewlis, Joely Richardson, Vanessa Redgrave and Derek Jacobi. Cause for concern: It's directed by Roland Emmerich, who's more at home with big-budget disaster ("Independence Day," "2012") than serious historic drama.
"Hugo Cabret" (Dec. 9): When Martin Scorsese speaks, attention must be paid. In this fantasy set in 1930s Paris, an orphan secretly lives in a train station. Allegedly there's a robot involved. Love the film's pint-sized leading lady (Chloe Grace Moretz of "Let Me In"), and the grown-ups aren't bad either: Jude Law, Sacha Baron Cohen, Emily Mortimer, Christopher Lee, Ben Kingsley. Also, it's Scorsese's first foray into 3-D, and family films.
"The Girl With the Dragon Tattoo" (Dec. 21): The purist in me says the Swedish films based on Stieg Larsson's best-sellers were more than adequate. My inner trainwreck gawker is curious to see how this Americanized version will handle things. Can Rooney Mara make us forget Noomi Rapace's Lisbeth Salander? Does Daniel Craig have too much star power for middle-aged muckraker Mikael Blomkvist? On the other hand, filmmaker David Fincher ("Fight Club," "Zodiac," "The Social Network") doesn't mess up often.
It's anybody's guess whether any of the aforementioned movies will achieve greatness. And this list doesn't even address the still-unpromoted documentaries, foreign films and American independents that will quietly wind their ways into theaters.
———
Robert W. Butler: [email protected]
———
(c) 2011, The Kansas City Star.
Visit The Star Web edition on the World Wide Web at http://www.kansascity.com.
Distributed by McClatchy-Tribune Information Services.