Celebrities find themselves back on top thanks to reality TV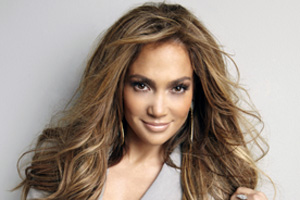 LOS ANGELES — Clad in gold pants and a silver-fringed halter top, Jennifer Lopez slinked across the glaring "American Idol" stage recently, crooning the lyrics to her hit single "On the Floor" as millions of people tuned in at home. It's a stark contrast to two years ago, when Lopez fell on her backside during a performance at the American Music Awards.
Lopez, 41, is back on top after going through a career recession that include a flop record, being dropped by her record label and making a movie, "The Back-Up Plan," that opened to bad reviews and middling box office.
Her new album, "Love?," with her new record company, Island Def Jam, entered the charts at No. 5; and she and husband Marc Anthony recently signed for a new reality show that begins taping in South America in July. She's also voicing the character of Shira in the movie "Ice Age: Continental Drift," due out this summer, and has endorsement deals with L'Oreal, Gillette Venus and Tous jewelry. Not to mention recently being crowned the "World's Most Beautiful Woman" by People magazine.
Every show-business career has its peaks and valleys, but in Lopez's case, it's impossible to ignore that her revival coincides with her new stint as a judge on "American Idol."
And Lopez, who was unavailable for comment, is not the only one experiencing a surge. Fellow judge, aging Aerosmith frontman Steven Tyler, has a single out this week along with a new memoir, "Does the Noise in My Head Bother You?," which quickly shot up to No. 2 on Amazon.com.
Reality television long has been a refuge for fading celebrities looking to revive their careers (see Ozzy Osbourne and David Hasselhoff), but few have had such meteoric results as Lopez. As "American Idol" and "Dancing With the Stars" average 20 million viewers per episode, Lopez's success may hint at a cultural shift in the genre, according to some in the industry.
"I think initially lots of celebrities thought reality TV was a bad word," said World of Wonder Productions TV producer Randy Barbato, who produced "Tori & Dean: Storibook Weddings" and "Carnie Wilson: Unstapled." "And I think a lot still do. I think that there was a perception that it was desperate … that it was a step down in the Hollywood celebrity machine. But, of course, they're all wrong. This is show business."
"There are only a handful of people like Reese Witherspoon or Meryl Streep who can sit at home and wait for the phone to ring and they will get work," Barbato said. "Everyone else needs to hustle. Why not hustle in front of 10 million people?"
Deena Katz, senior producer and head of casting for "Dancing With the Stars," said agents and managers have told her that "DWTS" brings more exposure for many of their clients than appearing in a scripted pilot. "It's a better way to showcase somebody," she said. "Midway through the season, networks are calling them."
Current "DWTS" contestant Kirstie Alley, who earned an Emmy for her role on "Cheers" and made headlines in recent years mostly for her weight struggles, is already noticing the renewed interest: "I've always gotten offers, but the quality is different," she said after a recent taping of the show. "And I'm getting a lot more movie offers."
Earlier, "Saved by the Bell" alum Mario Lopez gained hosting success on MTV and NBC after his 2006 stint on "Dancing With the Stars." It also landed him a role on Broadway, his own reality series on VH1 and a series of books.
For every reality-fueled comeback, however, there are more examples of careers that remain in neutral or worse (Danny Bonaduce, Scott Baio, Hasselhoff). In some cases, performers like Bret Michaels, Joan Rivers and Tori Spelling find themselves cycling from one reality show to the next. In the reality TV world, they've been surpassed by savvy self-promoters like Kim Kardashian and Bethenny Frankel, who fashion themselves not as performers but as brands.
If nothing else, reality TV is boosting its own image. Larry Thompson, who manages Rivers and Hasselhoff among others, said he's seen a concrete change in how his stable of clients view being on reality shows. "I've noticed that there are a few reality elimination shows that have become so popular that celebrities who once wouldn't do those shows are now agreeing to do it because of the level of exposure" he said. "Dancing With the Stars," "Idol" and "Celebrity Apprentice" may be in a class of their own.
NBC's new hit "The Voice" also may fall into that category, having nabbed as judges Cee Lo Green and Blake Shelton, both at the top of their careers.
The network's executive vice president of alternative programming, Paul Telegdy, said luring them wasn't easy. "We had to be extraordinarily persuasive with each of these individuals. … The desire to be recognized by more people or 'wow, this works for my career' — I think that's perhaps a much smaller element than you'd imagine."
Tell that to Jennifer Lopez, who's basking in the adoration of 40 million viewers a week.
Whether she can sustain her comeback is subject to debate. Consider her predecessor as an "Idol" judge, Paula Abdul. Her attempt to launch her reality program on CBS failed, as did her album. She'll be back in the judging business in September, sitting next to Simon Cowell on his new program on Fox, "The X Factor."
Music business analyst Bob Lefsetz, founding editor of the newsletter and blog the Lefsetz Letter, predicted something similar for Lopez.
"It'll be short-lived," he said of her comeback. "Her previous record was a stiff. She put out a couple of singles on Sony, and then they dropped her. This is a victory lap by J.Lo."
Media consultant Howard Bragman, who's spent 30 years in the entertainment business, disagreed, saying she could have staying power.
"American Idol" "took her back to … music — and people responded to that," he said. "There's no better launching pad than 'Idol.' That's just not replicable in any other medium."
———
(c) 2011, Los Angeles Times.
Distributed by McClatchy-Tribune Information Services.