New year for family movie fun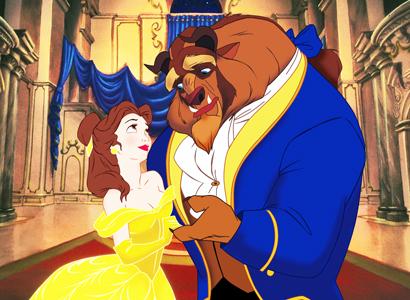 The end of 2011 brought audiences new movies to view such as New Year's Eve, the latest Mission Impossible movie Ghost Protocol, and We Bought a Zoo. Each movie brought in more than $30 million at the Box Office, bringing the 2011 year to a great close for movie-goers and extending profits into the new year.
Mission Impossible 4,  set for an audience of 13 years and older, was the fourth movie in the Mission Impossible series. First released on Friday, December 16, the movie was thought to be only shooting and explosions, but there is also a back storyline during the whole movie not realized until the end.  Starting off with main man Ethan Hunt (Tom Cruise) sitting in a prison cell, his team awaits the pivotal moment to break him out. After he meets his team, the adventure begins, and the audience is brought into the secret life of an IMF secret agent.
While he is in prison, another team with the IMF is working on the retrieval of nuclear launch codes to keep out of the hands of nuclear extremists. One member is taken out by an assassin, and the codes are stolen again.  Realizing that the IMF only knows of one extremist to have capabilities of actually launching the missiles, Hunt and his team visit the Kremlin to understand more about their updated target.  But while there the culprit creates a set-up on Hunt's team and blows up part of the Kremlin.  The blow-up makes Hunt and his team go into Ghost Protocol by the Secretary of Defense. While under the protocol, they create a replica scene of a meeting place to infiltrate the plot of the culprit. Car chases, explosions, and stolen car damage brings the team right on the tail of the culprit.
While watching the movie, audiences are brought into multiple cultures around the world.  Scenes such as hanging on a hotel window and awaiting the arrival of a dust storm bring countries like India and Russia into the big screen.  Without giving away the ending, let's just say the culprit and his team get what is coming to them.
Even though the movie New Year's Eve wasn't released on New Year's Eve, it brought the ending of 2011 into a new light, showing the backside of everything that goes on to prepare for the ball lighting,  its rise above the crowd, and its drop in the last minute of 2011. This movie has multiple story lines, but each story line connects with the other in some way.
Including stars such as Zac Efron, Asthon Kutcher, Katherine Heigel, Lea Michelle, Hillary Swank, Jessica Biel, and Sarah Jessica Parker,  each individual story line starts out with something that happened during a New Year's Eve celebration in Times Square, New York City. New Year's Eve is a heartwarming story about families coming together and second chances. The movie also shows just how intertwined our lives actually are to each other.
Beauty and the Beast is the newest edition to the 3-D family for Disney Classics. The setting begins in a castle that is home to a cold-hearted prince. Visited by an enchantress, and hidden behind frailty, the prince shows there is no love in his heart. With magic, she turns him into a hideous, ugly beast.  If he finds true love by his 21st birthday the spell will be lifted forever, but he must not only love her, but she must love him.
Meanwhile, a young lady, Belle, looks for adventure in a small town of France. Finding her adventure through books, she and her father are the town outcasts. As her father leaves for a science convention, he runs across trouble and ends up at the Prince's castle, where he earns a prison cell for the night. Many people love this Disney classic because it shows the importance of family, finding true love, and treating others fairly. This new release is sure to attract new audiences to learn about these lessons in life.
A movie for the whole family to watch this season is We Bought a Zoo, starring Hollywood sensations Matt Damon and Scarlett Johansen.  Benjamin Mee (Damon) tries to start a new life after his wife dies. He and his daughter go house shopping one day, and find the house of their dreams. Little did they know this house had the backyard of a zoo.  Benjamin buys the house expecting that everything would fall into place. Dylan, Benjamin's son draws disturbing images and is kicked out of his school.  Ben and Dylan aren't on the same side, thinking wise.
When Ben buys the zoo backyard, he also finds a team of specialists at his resources. All throughout the movie, he deals with personal matters haunting his past, money issues, and family.  He finds some surprises, good and bad, with gifts his wife has left him, plus bad issues with some of the animals.  This movie is a heart-warming tale about a single dad trying to bring his family and his new zoo back together and on their feet.
Although these movies did not make the Academy Award list, they entertain families who wish to share a movie that all can enjoy.