Ryan Gosling … more than the average Hollywood heartthrob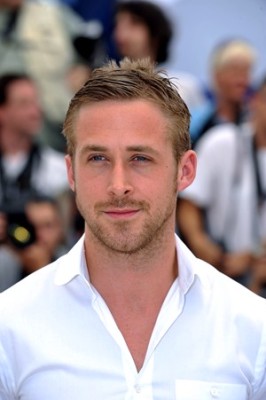 Make way, Sunset Boulevard. Clear a new space on the Hollywood Walk of Fame. Ryan Gosling is certainly making a case for himself as one of the top actors of his generation, and cinema buffs and casual moviegoers alike are beginning to notice his ascendency.
Gosling, known to many a teenage girl as Noah Calhoun, the romantic country boy in 2004's The Notebook, has built himself quite the body of work over the last decade, but many of these films have gone unnoticed. In 2001, he starred as a Jewish neo-Nazi in The Believer, based on a true story from the 1960s. He co-starred in Blue Valentine, a dark romance, with Michelle Williams in 2010, boosting his repertoire. However, Gosling's best performance to date came in 2006's Half Nelson, in which he played a Brooklyn teacher striving to make a difference in his students' lives while struggling with a drug addiction. For this role, Gosling earned a Best Actor Oscar nomination, though he ultimately fell short behind Forrest Whitaker's bid.
Though Gosling received praise for these roles from movie critics, the public for the most part missed out on these performances because of the independent, or indie, status of his movies. However, Gosling returned to the big screen once again in 2011, making a big splash in commercial theaters catering to the average American moviegoer.
Last year, Gosling starred in three films–Drive, Crazy, Stupid, Love, and The Ides of March–that earned him critical acclaim, marking his most successful season to date. In Drive, he portrayed an enigmatic getaway driver who runs into trouble after abandoning his "no questions asked" policy to help a friend. Gosling also took part in one of the hottest movies of the summer, Crazy, Stupid, Love, playing Jacob Palmer, a handsome yet mysterious womanizer. Starring alongside funnyman Steve Carell, Gosling dropped his usual darker, dramatic characters and showed off his comedic chops in this hilarious romantic comedy. In the fall, he returned to the silver screen once more in the political thriller The Ides of March. Gosling starred as the idealistic campaign assistant to George Clooney's presidential hopeful as his character, Stephen Meyers, encounters the dirty and deceitful side of politics.
This Canadian's acting prowess sets him apart from the other thespian heartthrobs of his generation. While other actors, such as Ryan Reynolds and Shia LaBeouf, stick to similar roles in each movie they film, Gosling has demonstrated his broad skills by acting in a variety of genres, including comedy, drama, and romance. In addition, he has starred in highly publicized, commercial movies, such as Crazy, Stupid, Love, but also in low-budget, off-Hollywood cult favorites, including Half Nelson.
Without a doubt, Ryan Gosling has established himself as a talented actor worthy of any big-screen role. Teenage girls and serious movie critics will rush to the theaters again this year as he returns with The Place Beyond the Pines and Gangster Squad. Gosling has just begun to scratch the surface on what is sure to be a noteworthy film career that should not draw to a close anytime soon.