Gaga gets tough on bullying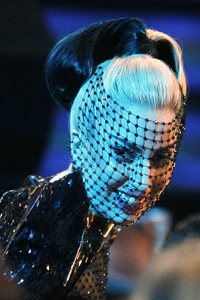 People associate Lady Gaga with many things, but advocacy against bullying is probably not one of them.
Gaga, or Stefani Joanne Angelina Germanotta, is a true entertainer. Her performances are a blend of edgy tunes and outlandish costumes that have propelled her to the forefront of the American pop music scene. While definitely intending to keep giving her fans what they want, Gaga also hopes to raise awareness of the issue that troubled her throughout her life.
This multi-million dollar celebrity was once the victim of bullying. Now, she is on a mission to make sure that other young people do not share the painful experiences that she underwent. With the launch of the Born This Way Foundation, Gaga has publicly put her money where her mouth is in order to stop harassment. Her foundation has three pillars: safety, skills, and opportunity. The organization asserts that "everyone has the right to feel safe, to be empowered and to make a difference in the world." The foundation's website contains many inspirational stories of hope relating to the struggles of teenagers bullied for their appearance.
With the recent school shooting in Ohio, the topic of bullying has once again taken over the national conscious. Seventeen-year-old T.J. Lane opened fire upon several of his schoolmates. Speculation about Lane's possible marginalization by his classmates raised the question of whether bulling was a factor in his crime. Like the infamous Columbine high school shooting, the recent murders have drawn larger attention to harassment of others for their looks, sexuality, and countless other factors.
If Lady Gaga has her way, however, generations of young people will learn that no matter what their quirks, they're on the right track.