The Fall TV schedule promises old favorites and new drama
We all know fall brings amazing things; pumpkin spice lattes, leggings, and cooler weather, but the best thing surprisingly comes straight from our televisions!
This month, all of our favorite shows are coming back and every year brings a few new ones. Hopefully we'll find some we love!
Grey's Anatomy
Grey's Anatomy seems to be an Academy favorite, so hopefully we won't have too much homework on the night of September 26! Is Dr. Webber actually dead? How are Meredith and baby Bailey after that difficult delivery? Are Alex and Jo FINALLY going to be together? And how could Arizona cheat on Callie? So many questions to hopefully be answered on the 2-HOUR season 10 premiere on abc!
Modern Family
Does anybody miss this cast as much as I do? It's been way too long without seeing Phil Dunphy and Cam on my TV screen, but on September 25 on abc, thankfully, that will change. I know you're all excited to see Gloria and Jay in action with their new baby and Haley's life after being kicked out of college. This show is the perfect comic relief  every Wednesday night and gives me the energy to finish up the week, and I can't wait until it's back on!
Scandal
Where are my Olivia and Fitz fans? It's kind of crazy to think that we're rooting for a woman who is having an affair with the President of the United States, but it's true. On October 3 on abc, we'll finally get some answers to the many shockers from the season 2 finale. My biggest question- will Olivia take Fitz back and stand by his side during his run for re-election? Can't wait!
Ravenswood
For anyone who is distraught over the recent season finale of Pretty Little Liars season 4, don't fret! A spinoff of PLL called Ravenswood will begin on October 22 on abc family. The show looks quite creepy, so make sure to watch with a friend! Also, don't forget about the special Halloween episode of PLL, also on October 22 right before the Ravenswood premiere!
Dancing with the Stars
As for competition shows, Dancing with the Stars will premiere on September 16 on abc. The new cast was revealed just this past week, including stars such as Snooki and Bill Nye the Science Guy. This season will definitely be entertaining to watch!
Academy girls work hard, and television helps to unwind after a long, busy day. We're thrilled our shows are almost back. Happy watching!
Leave a Comment
About the Contributor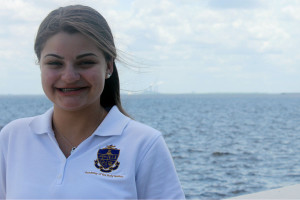 Cassidy Whitaker, Senior Staff Writer
Cassidy Whitaker is a staff writer for Achona. Her interests include current events and writing. In her spare time, she enjoys playing with her corgi and...