Thor: The Dark World
Marvel fans eagerly awaited the eighth installment in the Marvel Cinematic Universe. Thor: The Dark World (Thor 2) was released into theaters on November 8, 2013.
Thor 2 continues the adventures of the Norse god Thor.  As the Convergence, the alignment of the Nine Realms, comes about, disaster begins to occur. While keeping his human love interest Jane safe, Thor attempts to save Earth and the Nine Realms safe from the Dark Elf Malekith and the Aether. Filled with battle scenes, cliffhangers, and the occasional shirtless scene, Thor 2 was a typical Marvel movie.
Viewers came out of the theater raving about the new Thor.
Seniors Theresa Lopez and Bridget Davis particularly enjoyed the energy of the movie.
Lopez mentions that, "the special effects reached a new level and intensified the energy of the movie."
Davis, an avid Marvel fan, felt that, "Unlike the first Thor, the second was quicker paced and kept me on the edge of my seat the entire time. However, I felt the chemistry between Hemsworth and Portman was awkward. I think it may have had to do with the dramatic height differences and her youthful face."
Rotten Tomatoes critics gave the movie an average rating of 6.2/10. While critics gave Thor a higher rating 6.7/10, Thor 2 surpassed Thor's audience rating of 3.8/5.
According to a blog written by Scott Johnson, "Thor: The Dark World is the best rated superhero movie by audiences so far this year." As of November 14, eighty-six percent of the audience on Rotten Tomatoes liked it. They gave it an average rating of 4.1/5. Iron Man 3 has an average rating of 4/5 and eighty-one percent liked it. Man of Steel's average rating is 3.9/5 and seventy-six percent liked it. The Wolverine has an average rating of 3.7/5 and seventy-two percent liked it. Kick-Ass 2 has an average rating of 3.6/5 and sixty-six percent liked it.
If Chris Hemsworth is not reason enough to go see the movie, than the raving reviews should convince you that it is worth the trip to the theater.
Click here to see the trailer.
Leave a Comment
About the Contributor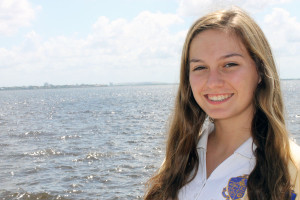 Elaine Petrarca, Social Media and Photo Editor
As Achona's photo and social media editor, Elaine knows how to make Academy shine. She is the President of the National Forensic League. She also participates...