Tips and apps to improve your selfie game
Whenever your makeup is glowing, your hair is shining, or your face is radiant, taking a moment (or two hours) to snap a selfie is a necessity.
According to Oxford Dictionary, a selfie is, "A photograph that one has taken of oneself, typically one taken with a smartphone or webcam and uploaded to a social media website."
Instagram is the social media website that started the selfie takeover; to date, a total of forty one million pictures have been posted with the selfie hashtag. When you can't afford a professional photographer or you feel as if your look for the day is rivaling that of Tyra Banks, become your own paparazzi and snap a couple selfies. Even celebrities love taking selfies, like sixteen year-old Kylie Jenner.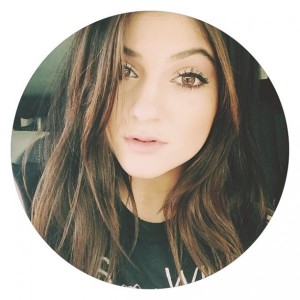 Kylie, the youngest of the Kardashian sisters, takes the throne for most selfies uploaded on Instagram with a total of 451 photos since she created her account in June 17, 2012. Senior Hannah Hancock's favorite celebrity to follow is Kylie's older sister, Kendall Jenner.
"She always posts selfies of her outfits and [it] inspires me to try new makeup, clothes and hair styles."
There are some things you have to keep in mind when taking a good selfie, such as makeup, lighting, filter, and your pose. If you are interested in some advice for taking good selfies follow these tips and watch your news feed get filled with likes.
1. Take a couple (or hundreds) of pictures
I'm sure you look great today, but getting a good selfie isn't going to happen in the first shot. Take several pictures, with different angles, backgrounds and places. Change your pose, and where you are standing so you can compare which spot looks better.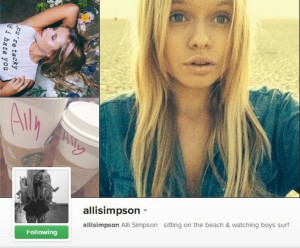 2. Angle your face
This is where you apply all the knowledge you have acquired from watching America's Next Top Model. Stretch your neck and jaw out, and tilt your face away from the camera. Add in a little smoldering glance and you've achieved the ultimate selfie. Hold your arm above your head so the picture doesn't show your arm while you take it.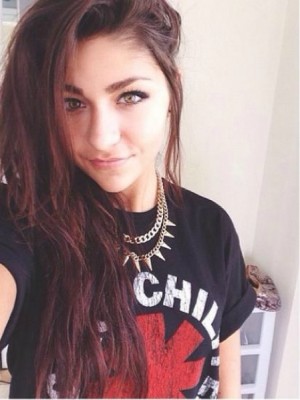 3. Stand under the right lighting
Having good lighting for your selfie can show off your makeup, boost your smile, and make your hair look shiny. Make sure the camera focuses on the side of your face where the light is coming from. This will ensure that the shadow of your arms is not in the picture. Good lighting can also give your eyes a pop of natural color!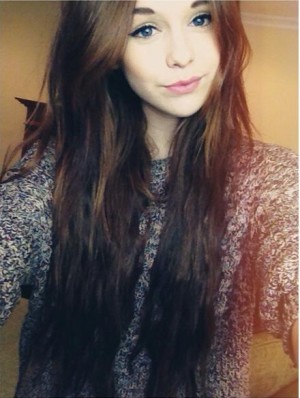 4. Choose the right filter
Filters can be a blessing and a curse. They can make your skin look clean and clear, or alter how your makeup looks. The time of day when you are taking your picture also influences the type of filter you choose. If you're taking a picture at night, use bold and colorful filters, such as "Amaro," "1977," or "Nashville."  If your picture is during the day, use a soft filter that will make your skin glow and highlight your makeup, such as "Rise," "Sierra," or "Walden."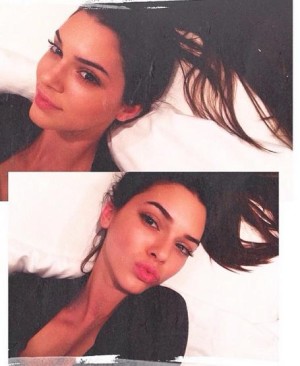 Now that you have taken the perfect selfie, it is time to use an app to make it look extra fabulous.
Sophomore Jeanine Ramirez comments, "After finally taking a good selfie, it is a must to use a photo-editor. Whenever my pictures are on my computer, I use picmonkey, but when I take a photo on my phone I just use an app like Aviator."
The following apps will give your selfie the final touch they need.
Aviator: This app is your personal plastic surgeon. Red-eye remover, Teeth whiten, Weight Loss and Blemish Remover are features that will make your photo simply perfect. (Android phones only)
Pic Stitch: This is the go-to app for making photo collages. It lets you change the color of the spacing, the sizes of the pictures and the pattern for the collages.
Perfect 360: If you took a great selfie  sans makeup, this app is for you! It allows you to add make up to your face and still look realistic.
You have now completed the steps to take a perfect selfie. Tag @achonaonline to share some of your best selfie shots!
View Comments (3)
About the Contributor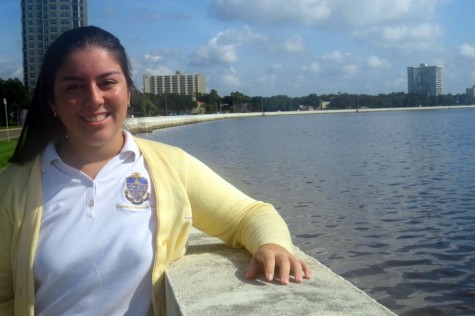 Alejandra Lozano, Editor in Chief
Alejandra Lozano is a senior at the Academy, a fourth year journalist, and an Editor-in-Chief of the Achona. Her favorite subject is AP Lit and some of...