The Maze Runner
The Maze Runner, originally a book written by James Dashner, officially hit the big screen September 19, 2014. The sci-fi action film begins when a teenage boy named Thomas (Dylan O'Brien) rises from a mysterious underground lift. At first, he remembers nothing about himself, until a later accident where he remembers his name. Every thirty days, a new boy is said to arrive who has zero recollection of his life before. Upon exiting the elevator, Thomas meets Gally (Will Poutler) and the other boys, and is exposed to a location known as the Glade. The Glade is composed of a large open field of grass surrounded by an enormous cement maze. All of the boys that have been placed in this setting have no recollection of their life before this event. Each Glader has been assigned a role in the Glade including farming and building. Three boys who have been trained and selected from the group were chosen to run through the maze everyday to find an opening to escape. The trick is, the maze changes daily, meaning
a new exit opens, and the old one closes.  While dreaming one morning, Thomas recovers a memory from before he arrived in the Glade. Several of the other boys who were knocked unconscious remember the exact situation. While discussing the memory, they all realize one thing in common- a woman saying "wicked is good." It is unclear whether or not it is a good or a bad thing. After just a few days of learning about the maze, Thomas takes his determination and battles to find his way out of the maze with the quote "wicked is good" always in the back of his mind.
So far, the film has attracted a large range of different ages groups, especially the teenage population. The Maze Runner was a hit at the box office opening weekend, making a total of $32.5 million dollars.  This suspenseful film left viewers with a cliffhanger and anxious for the second film, The Scorch Trials, set to be released September 18, 2015.
Critics believe the movie stands out compared to all other young adult science fiction movies. However, other viewers consider it as one of the typical survival of the fittest films. Sophomore Anna Padron says, "Yes, The Maze Runner is the typical survival of the fittest film, because the whole time the characters are fighting for their life and not everyone survives."
The Maze Runner can be similarly compared to The Hunger Games and Divergent, as it shares the plot similarity of containing specially selected teenagers fighting for survival. Sophomore Shannon Flaharty believes the difference between the two films is: "Katniss knew who she was and she was used to her surroundings when she became everybody's leader, but Thomas was still trying to find out who he was when he because their leader." Despite different beliefs, The Maze Runner was an incredible film with superb actors, who will mostly all be returning for the second film.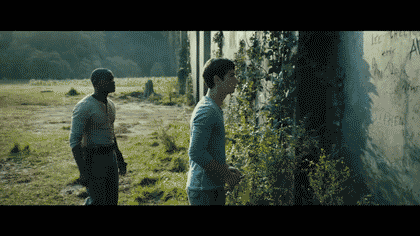 View Comments (1)
About the Contributor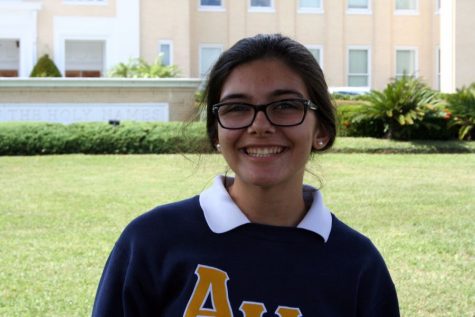 Vanessa Alvarez, Editor-in-Chief
Vanessa Alvarez is a third year member of Achona and one of four Editors-in-Chief, as well as Co-President of the Teen Leadership Council. Within the Academy...