1989: Song by Song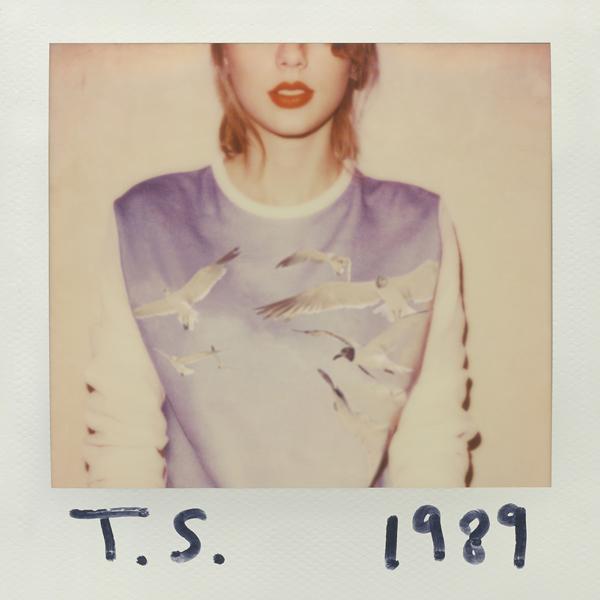 It's official, Taylor Swift's new pop album, 1989, has been released as of October 27! The tracks off her new album are a new sound for Taylor that will never get out of your head. Originally, the singer released country albums (Taylor Swift, Fearless, Speak Now, and Red), however after the release of Red, the singer decided it was time to switch to pop music. The first song released off the album was the incredibly loveable song "Shake It Off' and followed by "Out of the Woods".
Sophomore Jessica Zachary thinks Taylor's transition to pop is a great thing, adding, "I think it's good because she's gotten a lot more famous because it's relatable and likable music. I also think people like pop more than country music." Overall, 1989 is a huge reflection of Taylor's life-altering move to New York City, and what came out of it. Taylor Swift released the official tour dates for the 1989 world tour which are listed here (spoiler alert, she's coming to Raymond James on Halloween!!!)
Welcome to New York- Welcome to New York was the perfect track to begin the album. The song illustrates Taylor's life altering move to the City and how this album is a turning point for her career.   
Blank Space- Blank Space is the second track featured on the album. The meaning behind the song is that she and her past boyfriends are known to the world and most details are public, however she wants to start something new with someone knew.
Style– Style is about how Taylor and her now ex continuously went through the same bumps in the relationship and were losing contact. However, in the chorus, she talks about how when their relationship goes downhill, they are always able to fix it because at the moment, they were meant to be.
Out of the Woods-Out of the Woods is a darker song off Taylor's album that reportedly has to do with her break-up with One Direction member Harry Styles. Overall, this track is not my favorite off the album because the "Are we out of the woods yet, are we in the clear yet" chorus is practically the whole song.
All You Had to Do Was Stay– The fifth track talks about a relationship where she let him in and loved him, however he just blocked her out and left. It was his fault the relationship was failing, not hers.
Shake it Off– Shake it Off was the first song released off the album that nobody ever got over. The song entails that there will always be people who talk and criticize you, but simply, you need to Shake it Off.
I Wish You Would– Track seven tells the part in the relationship when they were fighting. She was mad at him because he made a mistake, but she wishes it could all go back to how it was when the relationship was good and steady.
Bad Blood– This track is all about how the relationship is going downhill because of something he did to her. She talks about how from this point, they can never go back. He hurt her, and she won't ever forget about it.
Wildest Dreams– Track nine is Taylor asking her ex to remember all the great times they had together rather than the bad and difficult parts of their relationship.
How You Get the Girl– How You Get the Girl is one of Taylor's adorable, upbeat, and happy songs. The track tells all the guys in the world the proper way to get, and keep a girl.
This Love– The eleventh track is a slow song that talks about how the relationship she was in was both good and bad. Similar to most relationships, Taylor's and her ex's had it's ups and downs.
I Know Places-This is another darker song on 1989. Knowing Taylor is always in the public eye for her relationships, this song shows how she values privacy in relationships.
Style– The relationship has officially over, however in this track, Taylor tells listeners it made her a better person, and that she is okay.
Must listen-to tracks: "Style", "Blank Space" , and "Welcome to New York"