"The Legend": Chris Kyle the American Sniper
American Sniper, based on the autobiography written by Chris Kyle and Scott McEwen, and directed by Clint Eastwood, came to theaters on January 16, 2015. The film follows the real life events of Chris Kyle, from early childhood to tragic death. Chris Kyle's heroic story highlights why he became a U.S. Navy SEAL, what drove him to endure 4 tours at war, and how he became the most lethal sniper in U.S. history.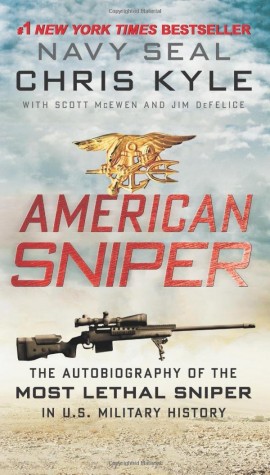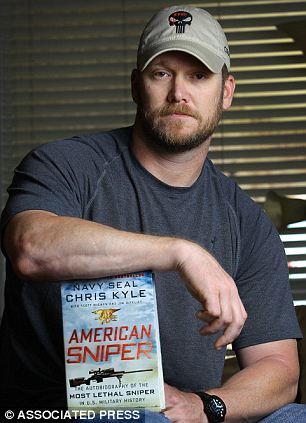 He joined the U.S. Navy SEALs in late 2000, and after extensive training, he joined SEAL Team 3. He was later shipped off to Iraq shortly after 9/11. In Iraq, Chris revealed his talent as a sniper, repeatedly saved the lives of his comrades and boosted the morale of those who served with him. Throughout the movie, Chris Kyle struggles with balancing life at war and life with his family. He remains able to focus on what needs to be done on the battlefield, but cannot take his mind off of battle when at home. His wife often questions why he goes back, and Chris struggles to give her an answer. After his fourth tour to Iraq, Kyle decides he is coming home for good. Chris left Iraq with a record of 255 confirmed kills, an $80,000 bounty on his head, and many lives saved.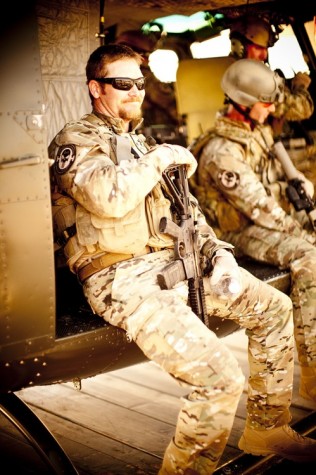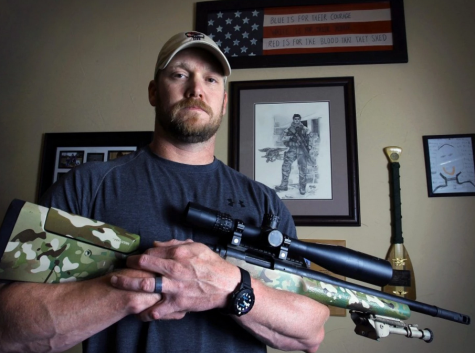 Chris and his family later came to the conclusion that he was suffering from post traumatic stress disorder (PTSD), due to living through the terrors of war. His wife sent him to a specialist, who suggested he help other war veterans who were in rehab. Through this, Chris was able to regain peace of mind, and help many disabled veterans along the way. Chris Kyle's tragic death came on February 2nd, 2013, when he and Chad Littlefield, Chris' neighbor, were trying to help another veteran, Eddie Ray Routh (USMC), also suffering from PTSD. Chris had taken Routh to Rough Creek Shooting Range, when Routh shot Chris and Chad to death. Routh believed Kyle and Littlefield were about to kill him, so he thought he had to kill them first to survive. Their bodies were later found by a hunting guide from the shooting range. Chris' family, the state of Texas and the entire nation mourned the loss of this true American hero.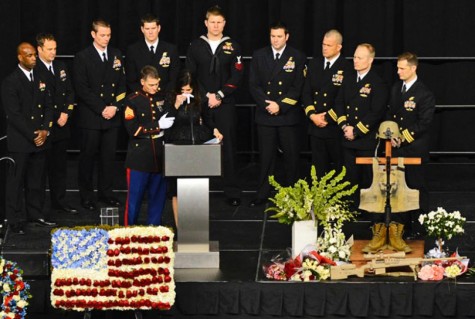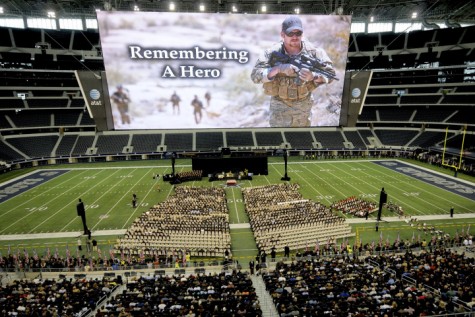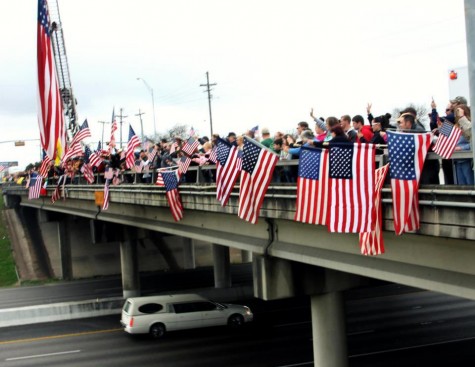 Chris Kyle was driven by the need to protect his family, his fellow Americans, and his SEAL team. He was humble about his skills, and proud of serving God, his family and his country. The movie has sparked controversy; some viewers, like filmmaker Michael Moore, disagree with the amount of praise Chris Kyle is receiving, and believe "being a sniper is a cowardly act." Senior Madison Hershiser strongly disagrees with Moore, saying she "would like him to serve his country and witness what those men and women have to endure [on the battlefield] and overcome when they come home. All Michael Moore serves is sleeping on his couch and eating doughnuts. Let that coward know true bravery before calling Chris Kyle a "coward." We should send him to Iraq and see how brave he is."
"American Sniper" has become the highest grossing war movie of all time, to include six Oscar nominations. Chris Kyle's wife, Taya Kyle, continues to help veterans and encourage others to do so as well.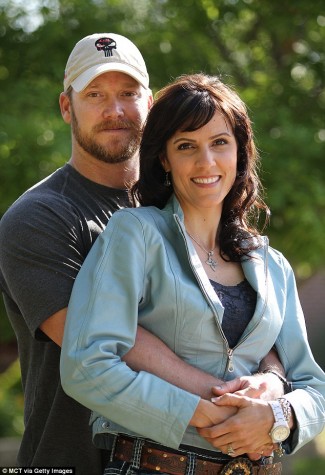 Taya has spoken on behalf of her husband at many functions, and has appeared on CNN. She helps women and families who have lost loved ones while serving in the military, and travels around the country to tell the story of her husband and others similar to his. Taya also created the Chris Kyle Frog Foundation whose mission "is to serve those who serve us by providing meaningful interactive experiences that enrich family relationships."  It is very simple to donate and help Taya and the foundation achieve their vision and help families of veterans in need.
Rest Easy, Chief.