Fifty Shades of Grey Boycott
Fifty Shades of Grey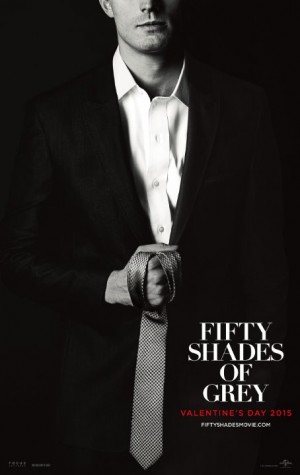 The movie Fifty Shades of Grey is about a woman, Anastasia,  who interviews a wealthy businessman and slowly falls in love with him. To her disadvantage, Christian Grey "is not a romantic" and has "singular tastes" meaning he's only interested in one thing. Grey is interested in having a dominant role over women and throughout the movie Ana attempts to change that. He tries to get her to sign a contract accepting to be his submissive,  and in the end Anastasia feels abused and leaves him.
This movie has caused immediate backlash from women around the world, as it makes feel as if they are being portrayed horribly. To some, the movie is promoting the idea that physical and mental abuse of a woman is okay, and that she will actually enjoy it. It causes worry that teenagers seeing this could believe this is the way they should treat relationships.
Jackie Joyce, 11th grade, disagrees that she was influenced by the film, "The movie repulsed me, I saw right through the plot and in no way do I think it is okay to ever treat someone in that way."
Internet sources say, the star, Christian Grey, played by Jamie Dornan, is facing divorce due to the movie's explicit and graphic content. Dornan recently spoke to reporters commenting on his wife's, Amelia Warner, discomfort with the film. "My wife hasn't seen the film and I don't think she will, to be honest," he stated. "I'd understand if she didn't want to." Although the movie has received outstanding reviews from its viewers, family members close to the actors/actresses do not appreciate the raunchy sex scenes.
There have been many pop up announcements on popular sites, drawing attraction to the groups boycotting the movie. It takes away attention from the article at hand, and all the hype about the boycott is enticing the movie to viewers.
In my opinion, boycotting the movie simply draws more attention to it. In its opening weekend the movie made 56.3 million at the box office, showing that even bad publicity nonetheless. If people are feeling so strongly against seeing the movie, they should quietly boycott at home rather than publicizing it.