The Making of Hairspray: Costumes
8 am. That's what time Lizzie Dolan, who played Penny in Academy's production of Hairspray, had to arrive at Academy before her Saturday performance. Why did she have to get there so early? To become transformed into Penny of course! One of the most important parts of a production is the costumes. So what went on behind the scenes in order to transform our beautiful academy girls into 60s-styled gals?
The Hair:
High ponies and poofs. The picture-perfect image of the 60s. Each perfectly curled ponytail was topped with a ribbon. For characters such as Tracy and Edna, the hair was HUGE! Their hair was teased to perfection, hair-sprayed so much that part of the O-Zone layer was probably removed (haha just kidding!… well sort of), and finished with a giant bow.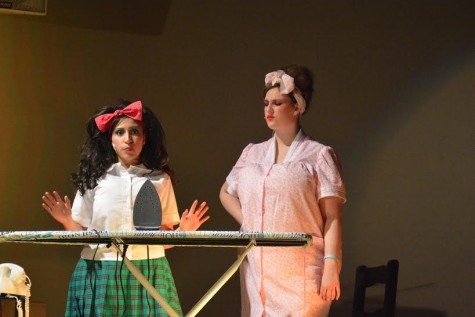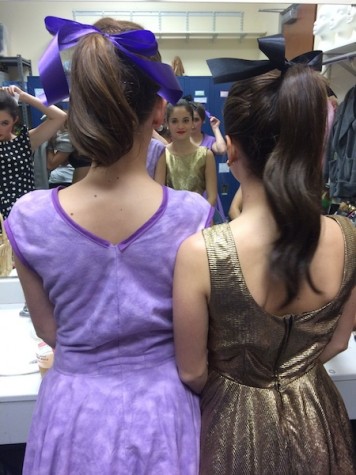 The Makeup:
Bright red lips,bright eyeshadow, and lots and lots of blush. The bright colors bring out the 60s, as well as making sure that no one looks washed out in the bright lights of the stage.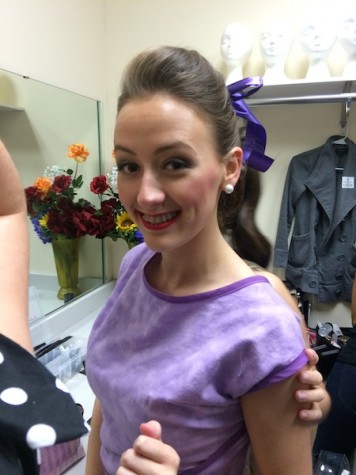 The Costumes:
Each costume was individually hand made- custom to each girl's character! While the "Nicest Kids in Town" donned poofy purple dresses, characters like Penny Pingelton and Little Inez had customized frocks.