5 Seconds of Summer comes to Tampa
It was a big day for 5 Seconds of Summer fans on Saturday, September 12 when the band hit Tampa for their "Rock Out With Your Socks Out" Tour. Despite the rainy weather, fans started arriving as early as noon to listen to the boys while they did their soundcheck.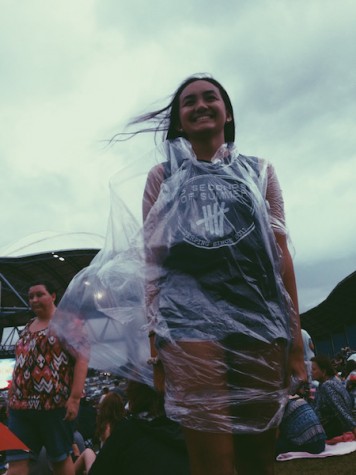 For some fans, this wasn't the first time seeing 5 Seconds of Summer. Before going on the road for their first headlining tour, the band joined One Direction on their "Take Me Home" and "Where We Are Now" tour. Junior Jenna Wiley has seen the 5SOS three times, adding, "The first time I had no idea who they were and they kept making jokes about being Australian and I thought they were super weird. The second time was better because they were opening for One Direction and I liked them better than One Direction."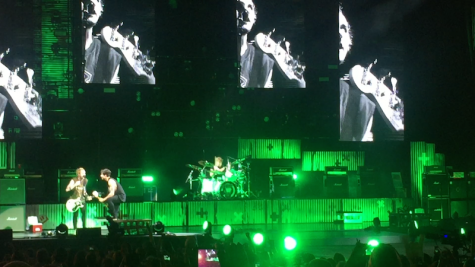 Junior Shannon Flaharty was one fan who couldn't wait for the show to start exclaiming, "I'm speechless when I think about it. I was anticipating passing out, at one point of the show I literally thought I was going to." It all began at 7:30 when the opening act "Hey Violet". The group performed three songs off their EP, "I Can Feel It", along with one of Taylor Swift's mega popular songs "Blank Space" off her 1989 album. Junior Grace Neal believes, "They were good for an opening act. The best song they performed is "I Can Feel It." I really liked how they got the crowd going." Once Hey Violet, left the stage, fans prepared for the moment when 5SOS would take the stage.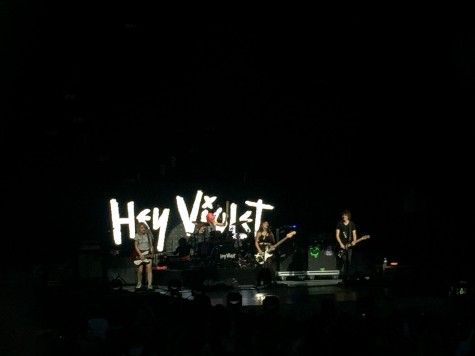 Band members Ashton Irwin, Michael Clifford, Luke Hemmings, and Calum Hood opened up the show with "End Up Here" off their self titled album 5 Seconds of Summer. Throughout the concert, they played songs off their self titled album along with "She's Kinda Hot" and "Jet Black Heart" which are featured on the band's newest album Sounds Good, Feels Good, slated for release October 23.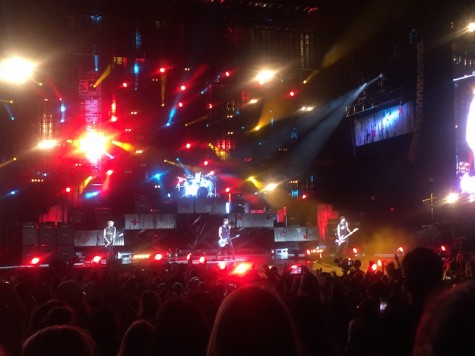 Neal enjoyed all the songs the band played however, she states "I wish they would have played the song "Fly Away." While discussing their performance,  Flaharty was asked whether she thought the group performed well and responded "Is that even a question? The answer is yes. They all performed very well, but Ashton takes it home with his haircut because it came out of nowhere. And Luke's face, that was good." Neal quickly chimed in agreeing with Flaharty's statement about Luke exclaiming "that was out of the park. Michael performed best because he was so ready and into it, he was really excited.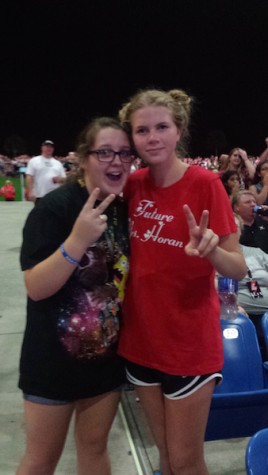 This was the second to last show for the Rock Out With Your Socks Out tour, so it was important to not only the fans, but the band themselves. The tour wrapped up Sunday night in West Palm Beach, Florida, and they will be returning to Australia for their album "Sounds Good, Feels Good" promo tour, which will go on from September 30 to October 4.
Irwin, Clifford, Hemmings, and Hood shared their gratitude for everything their fans did over Twitter. To see 5 Seconds of Summer in concert, stay tuned to their social media accounts and their website for the release of next year's tour dates.