Star Studded 1989 Tour
When Taylor Swift released her first pop album, 1989, fans were pleasantly surprised and immediately looking forward to her tour. Swift is known for being an entertaining performer and going above and beyond to please her fans. Around the same time the singer kicked of her 1989 tour, she was preparing to premiere her star studded Bad Blood music video. Little did fans know that her 1989 World Tour would be much like her iconic music video.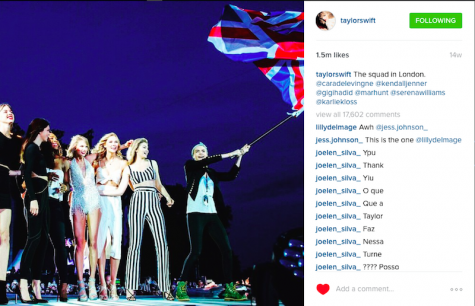 While Swift was in Detroit, Michigan good friends Gigi Hadid and Martha Hunt joined her, along with Dan Reynolds from Imagine Dragons. This was the first show to have guest stars, fans thought this was a special occasion — they had no idea that Swift would continue to surprise her fans or "Swifties" with special guests almost every show. One of Swift's biggest shows was in London, England where Serena Williams, Karlie Kloss, Kendall Jenner, Cara Delevingne, Gigi Hadid and Martha Hunt joined her in Hyde Park. Swift's tour has featured stars from all lines of work and generations. Trending artists like Rachel Platten and The Weeknd have shared the stage with Swift along with classic musicians such as Steven Tyler. Swift even sang iconic Friends song, Smelly Cat, with Lisa Kudrow, well known as Phoebe Buffay in the show.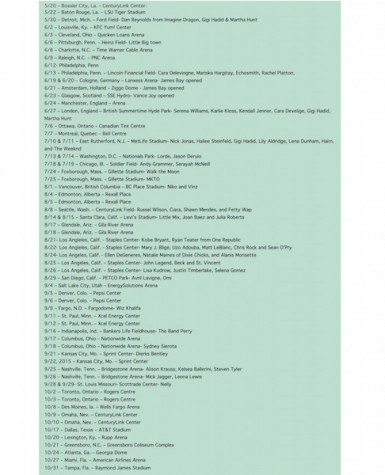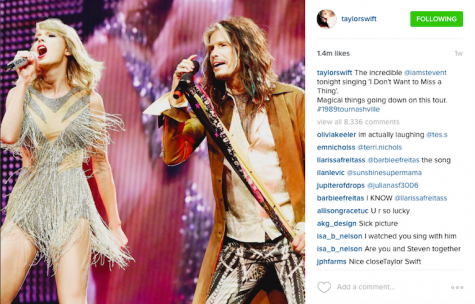 With the end of Swift's tour quickly approaching, the real question on all Academy girls' mind is what stars will Swift bring to Tampa? Junior, Olivia Stevens exclaims, "It's going to be so crazy because it's Halloween and the last leg of her tour!" Will all of Swift's guest stars come back for one epic show? Junior, Ally Wehle ponders, "Maybe she will bring out her entire squad and they will all dress up as their characters from Bad Blood or maybe Kanye West." Although the guests that Swift is bringing to to Tampa are still a mystery, one thing fans know for sure is that Swift will not disappoint.