How To Get Away With Murder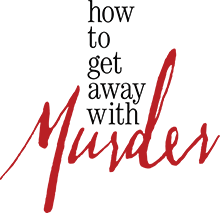 If you thought Grey's Anatomy and Scandal couldn't get any better – they just did.
Shonda Rhimes has done it again! Only two seasons in, How to Get Away with Murder has become one of the most talked about shows on TV right now, already winning multiple awards for its outstanding actors and suspenseful plot. The ratings and views for the show have been through the roof lately, and its popularity has been increasing by the episode!
Here's why – the plot: Defense attorney and law school professor, Annalise Keating (Viola Davis) chooses five students – Wes Gibbins, Connor Walsh, Michaela Pratt, Asher Millstone, and Laurel Castillo, to intern at her acclaimed law firm in Philadelphia, accompanied by Annalise's co-workers, Frank Delfino and Bonnie Winterbottom. The first season is revolved around Annalise and her team uncovering a specific murder case of a local college student, Lila Stangard, who Annalise soon discovers was having an affair with her husband, Sam Keating, the main suspect for her murder. The whole first season is shown in flashbacks, which keeps viewers on their toes each week, being left with a cliffhanger at the end of every episode. A few murders and deals later, Annalise finds herself covering up the murder of her own husband – and the rest, you'll just have to watch to find out…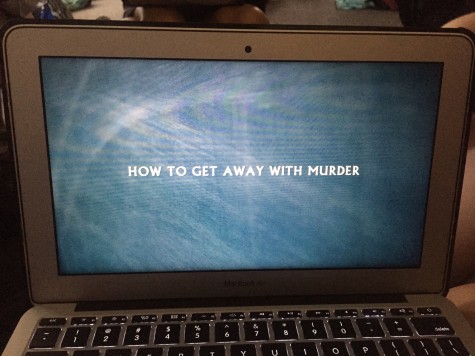 Academy girls are RAVING about this show – from the law aspect to all the drama and lies, it's everything they could ever want in a TV show! Junior, Rachel Rosales says, "How To Get Away with Murder is one of my favorite shows at the moment. What I like most is how Annalise and those working in the law firm tend to lie and bend the typical rules that are expected in a law firm. They lie all the time and go into illegal files just to win their cases. Also, I like how no matter who the character is, they could be hiding a big secret that the audience doesn't know yet. I also enjoy how the storyline is almost backwards, showing the predicament they are in first and then showing how they got there." Along with Rachel and the rest of AHN, the world has been buzzing about this show:
how to get away with murder actually deals with real issues and so diverse and i am crying i love this show

— ali (@aliisbot) October 31, 2015
it makes me so happy that how to get away with murder is beginning to get the recognition it deserves, the show is so amazing.

— joana (@damnposey) October 30, 2015
Things you learn from How To Get Away With Murder: Trust nobody.

— Scarlett Speedster (@MQaasiem7) October 30, 2015
Shonda Rhimes, executive producer of the show, has done a great job in creating a show that appeals to people of many ages. From her production of Grey's Anatomy and Scandal, she is able to draw those fans, as well as fans from other criminal/law-like shows, such as Criminal Minds and SVU. HTGAWM is unique from these programs in that it exhibits Annalise's many defense cases in a different way that appeals to people of all ages.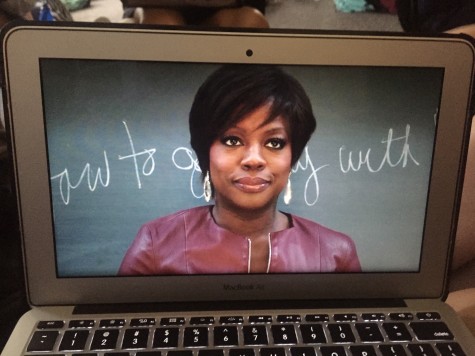 Halfway into the second season, things are definitely heating up, which will cause the show to gain even more popularity than it already has! If you haven't been watching, the whole first season is available on Netflix, and the second season is now airing on TV, with episodes available on Hulu.
Catch How to Get Away With Murder on Thursdays at 10 PM on ABC