Jesuit Masque's much anticipated Fall play "Harvey" opening this week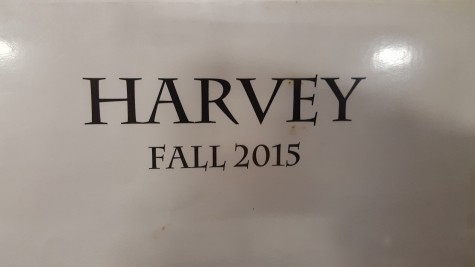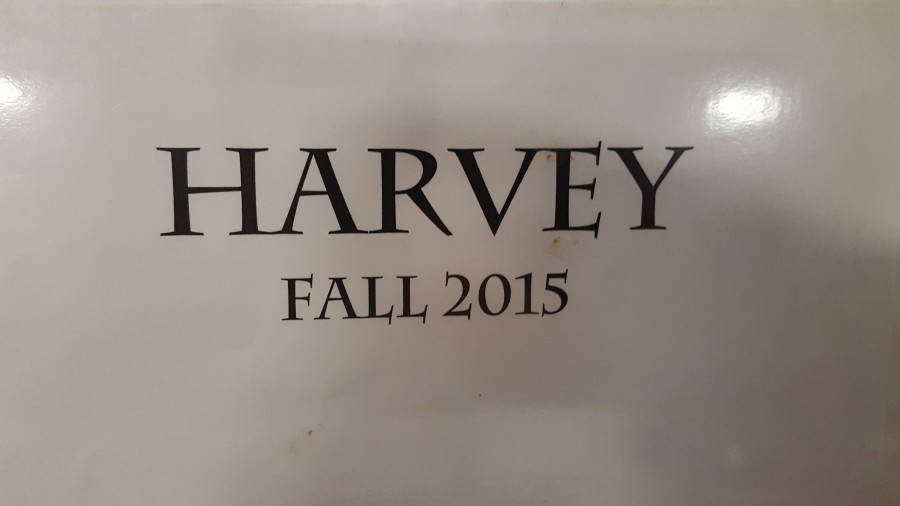 Jesuit and Academy students have been rehearsing tirelessly every day after school from 4:00p.m. to 6:00p.m. with Jesuit Masque's theater director, Richard Miller, to prepare for their fall production of Harvey  running through November 12-14. In terms of the two schools working together, Academy senior Avery Stanechewski shared, "I think it's great that Academy and Jesuit are going to work together, I think it'll make the production that much better because it brings more to the table.".The play is not well-known among most of this generation, as Stanechewski succinctly explains, "I've never heard of that play." This comes as no surprise, given that the play has been in existence for over 70 years. Harvey is a Pulitzer-prize winning comedic play written in 1944 by Mary Chase. The play centers around a wealthy drunk named Elwood P. Dowd who always insists on having his best friend Harvey attend all of his sister Veta's social gatherings. The only problem is Harvey is an imaginary 6 ½ foot tall white rabbit. Veta, is trying to desperately to fit her high-society life decides to have Elwood committed to a sanitarium to avoid future embarrassment to herself and her daughter Myrtle Mae. At the sanitarium, the young Doctor Sanderson mistakes the frantic Veta as the one who has been seeing Harvey instead of her pleasant mannered brother, Elwood, and he commits her instead and the hijinks ensues. There will be a total of four performances, each at 7:30 p.m. and one at 1 p.m. on Saturday, in the Multi-Purpose room at Jesuit. Tickets are $5 for Jesuit students and $10 for general admission, and can be bought at the show, or reserved through one of the actors.
Apart from weekday rehearsals, actors and crew members get together on Saturdays to help build the background and scenes for the play. These days are called tech rehearsals, where students spend their time constructing and painting the set, that last from 9-3.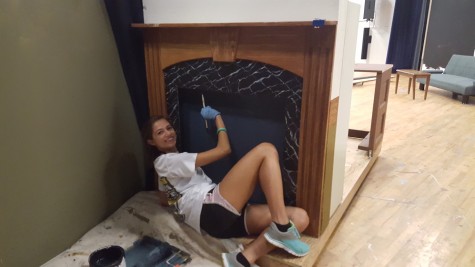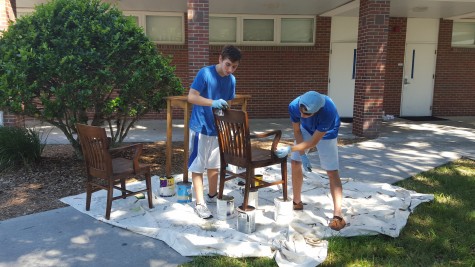 When asked how she's enjoyed being a part of Harvey, Olivia Traud, an Academy student (grade 10), who will play Mrs. Chauvenet, says, "It's been a lot of fun. I've enjoyed being a part of Harvey because it gives me a chance to step out of my comfort zone." She went on to talk about how she felt about being a part of a seventy year old play, and she said, "I think the content of the play is filled with jokes and is all brought to life by the talented actors and actresses I work with. I think doing such an old play is a great opportunity to learn more about classic theatre and show others that not everything great is modern." Audiences should expect for Harvey to be a great experience for all age groups. Jesuit Masque is very thankful to have Academy students like Olivia in their production.
The remainder of the cast includes Jesuit student Kyle Cansler (grade 12) as Elwood P. Dowd, Academy student Gracie Hancock (grade 12) as Veta Simmons, Academy student Evelyn Martinez (grade 10) as Myrtle Mae Simmons, Jesuit student Lucas Pasquier (grade 11) as Dr. Sanderson, Academy student Ruby Knopik (grade 12) as Nurse Kelly, Jesuit student Alex Pena (grade 10) as Doctor Chumley, Jesuit student George Morgan (grade 10) as Wilson, Jesuit student Jacob Zellen (grade 12) as Judge Gaffney, Academy student Julia Barreto (grade 10) as Mrs. Chumley, and Jesuit student Jorge Viso (grade 12) as E.J. Lofgren.