97x Next Big Thing 2015 Concert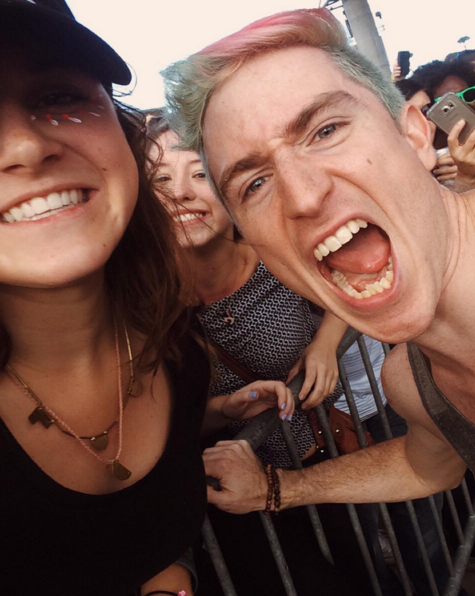 It was a sunny Saturday morning, December 5, 2015, when at least 20,000 people from around the world traveled to Tampa, Florida to watch their favorite artists perform onstage singing their favorite songs at the Midflorida Credit Union Amphitheater. Separated between two stages, thirteen bands played their hearts out and captures the hearts of those who soaked in their glory. Sponsored by Grow Financial, the motto of the day was, "Don't just go through life, grow through life," which was repeated over and over again before and after each of the artists' performances.
When the gates opened at 10:00 am, hundreds of people poured into the concert area getting ready for the time of their lives looking at the set list on the 97x App to see what bands were coming up. Starting the day off with the band, Pvris, firing up their audience with their hit song, "Fire." Fan of Pvris, and Academy Sophomore, Sara Philipps exclaims, "I loved their performance, and having listened to their albums on Spotify and finally watching them perform live is unreal." Next up was BØRNS performing his hit single, "Electric Love."
With many other bands stirring up the crowd, Twenty One Pilots sweeps all 20,000 people off their feet with their 40 minute performance with their most popular songs. Fun fact, 3 years ago, TOP came to Tampa to perform as one of the early bands, the ones not many people hear about…but now, 3 years later…they come back taking the headline show slot, being the main acts. Junior, Shannon Flaharty states, "My favorite part of NBT was Twenty One Pilots. Specifically, when Tyler Joseph sang his cover of "Can't Help Falling in Love".
The radio station 97x: Your New Alternative celebrates its 15 years running the 97x Next Big Thing concert, and hopefully they keep on organizing these concerts to let fans watch their favorite artists live.