9 Beatles Songs For Every One of Your Moods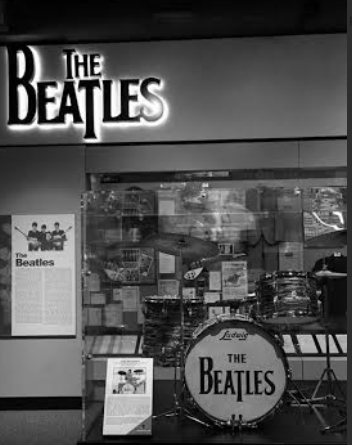 It is understood that no band has revolutionized music the way The Beatles have. With their mellow voices, soft guitar strings, and catchy melodies, they have undoubtedly captured the hearts of every one of their listeners, selling a groundbreaking one BILLION records.
Beatles fan , Junior Ally Wehle says, "They brought something different in the way they sounded, spreading their music across the world like no band had really done before. Also their sound would usher in the next generation of popular music."
In recent news, their music has been released on free streaming websites such as Spotify, Apple Music and Tidal.
Excited Junior Teresa Toranzo says, "I'm really glad that music streaming sites released Beatles music, because they are arguably the most famous group of all time. I genuinely believe that if it wasn't for their creativity and uniqueness in music, many artists we know today wouldn't be here."
Part of what makes the Beatles so unique is the level of diversity in each of their songs. Their songs may tells a different story, have a contrasting tune or melody, or have a particular mood.
Here to summarize your common moods, are eight recommended Beatles songs.
When you're feeling lonely:
"Eleanor Rigby"
When you're feeling nostalgic:
"In My Life"
When you're feeling mega-high on life:
"Lucy in the Sky with Diamonds"
When you're desperate to ace Mrs. VP's math test:
"Help!"
When you end up acing that math test:
"Twist and Shout"
When a cute boy winks at you:
"I Want to Hold Your Hand"
When you feel like giving up:
"Hey Jude"
When you're feeling a bit sun-dazed:
"Here Comes the Sun"
When you need to calm down:
"Let it Be"