Why Did Bing and Bolton bail?
THIS IS NOT A DRILL, THE CAST OF HIGH SCHOOL MUSICAL REUNITED FOR A ONE NIGHT SPECIAL. Wednesday, January 20, Gabriella Montez (Vanessa Hudgens), Sharpay and Ryan Evans (Ashley Tisdale and Lucas Garbeel), Chad Danforth (Corbin Bleu), and Taylor McKessie (Monique Coleman) reunited on the glorious basketball court of East High.
Unfortunately there is a downside to this reunion, and it has everyone freaking out- everyone's favorite basketball player Troy Bolton (Zac Efron) will not be taking part in the long awaited reunion.
Freshman Fallon Flaharty believes Efron is "a traitor" adding that he "really let down his High School Musical fans."
The cast made an appearance on Good Morning America where a pre-taped message featuring Efron was aired. During the reunion on Disney Channel, a video played of Efron sharing his favorite moments as well as thanking the fans for supporting the film.  Efron reportedly couldn't make the show due to filming complications.
To add to the High School Musical reunion excitement, Friends fans were overwhelmingly thrilled when it was revealed the cast (Jennifer Aniston, Courteney Cox, Lisa Kudrow, Matt LeBlanc, and David Schwimmer) were reuniting on February 21. There are, unfortunately, two major disappointments that come with this "reunion." NBC is declaring the special airing a special tribute, rather than a reunion. Robert Greenblatt, NBC chairman, told the audience at a Television Critics Association panel that the airing is merely a celebration of the sitcom's director James Burrow.
To add to the disappointment,  Chandler Bing (Matthew Perry), will not be making an appearance in the two hour tribute.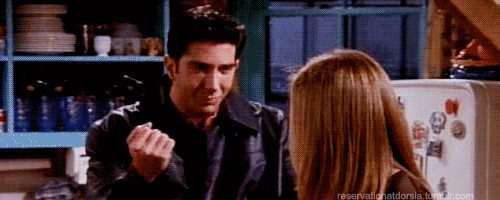 Friends fan, junior Ashley Lambert laments, "It makes me sad because they're all going to be there.. and there have been other reunions and he's been there so why can't he make it to this one? They should honestly just reschedule it."
In an interview on The Graham Norton Show, Perry or 'the funny-man', revealed he is not making an appearance because he will be rehearsing for his upcoming production The End of Longing. The star also added, "it's not the reunion everyone's hoping for." Perry will be introducing the rest of the cast from London, however, that will be his only appearance.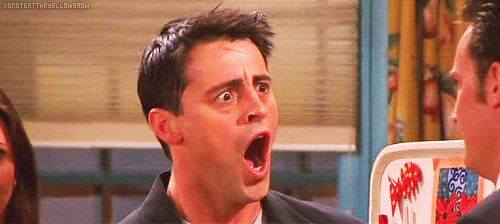 The announcement of Perry and Efron's absence has left fans deeply saddened; their emotions being displayed all over social media. High School Musical fans have taken their anger to Efron's Instagram page. Long paragraphs questioning why Efron wasn't with the rest of the cast fill the actor's comments section.
YOUR APOLOGIES MEAN NOTHING TO US… @ZacEfron but I guess you still cute tho… #HSM10

— HSM Script #HSM10 (@HsmScript) January 21, 2016
if troy bolton could drive this far to reach Gabriella than @ZacEfron can drive to the #HSM10 reunion pic.twitter.com/9L4o0eKuqm

— ♡ nicolette marie ♡ (@nicolette2377) January 20, 2016
zac efron when he got asked to do #HSM10 pic.twitter.com/Mg3iEoUhiF

— courtney (@courtney_macc) January 17, 2016

Despite the absence of these two cast favorites, the High School Musical and Friends reunion still have fans more excited than ever. Although the HSM reunion has already aired, make sure to stay tuned to NBC to see the Friend's cast get back together on Sunday, February 21.