Academy's 2016 Visiting Artist: Alma Cuervo
On Thursday February 18, Academy graduate Alma Cuervo ('69) took a break from her current production, "On Your Feet," to return to Tampa and present at the Friday Morning Musicale in the 12th annual Visiting Artist Series. In the past, the series has hosted artists ranging from poets to photographers to sculptors. This year, Cuervo became the first actress to participate.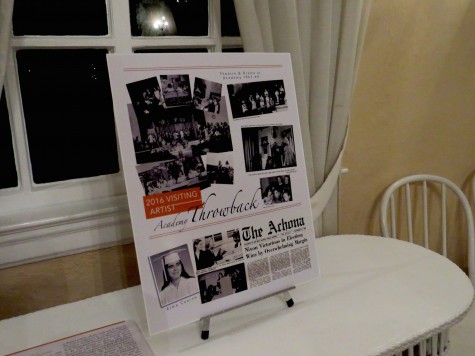 After graduating from Academy, Cuervo went on to pursue her dreams at Tulane University's Newcomb College. She was later carefully selected from a pool of applicants as one of two women who would perform with Yale's Repertory Theatre from 1976 to 1977. Since then, she has toured with several renowned productions including "Titanic," "My Fair Lady," and "Wicked." The morning of the day she was scheduled to speak about these experiences, Cuervo took the time to return to her old stomping grounds and sat in on some of Academy's drama classes.
"I was able to work with some of the students in Vivian Kimbler's classes. She's a really wonderful teacher and the kids were just inspiring. They were so full of hope and full of ambition for the future. It took me to a place of very sweet memory," Cuervo reflects.
In response, Kimbler states, "my favorite thing about Alma is her ability to really bring in the person watching her performance. She is  so gifted that we don't even feel like we're watching a performance anymore."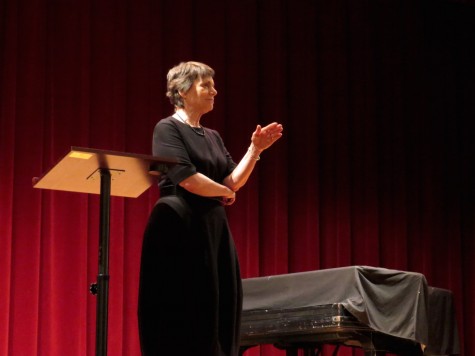 Later that evening, Cuervo's family and friends and Academy's faculty and students gathered to honor her achievements. After a brief reception, Cuervo delved into a presentation that documented her personal escapades in the theatre business and offered advice for the young adults in the audience, artist or otherwise.
"Acting is a profession where salary rarely corresponds with job satisfaction. If this is what you want go for it, but you must figure out why. If you know why and the reason is true to your nature and talent, you'll be able to survive," she asserts.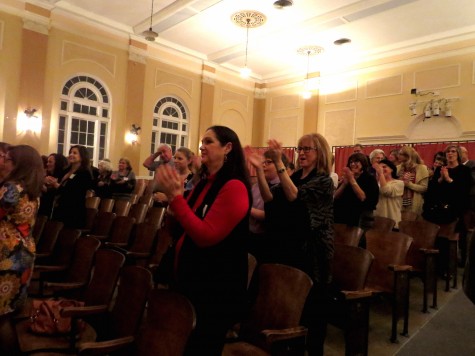 While these exact words may appear to be directed towards artists, specifically actresses, students on different career paths still found them applicable for the future.
Senior Mollie Johnson claims, "I found her passions and the way she talked about performing to be kind of inspiring, not in a sense that I want to perform, but more in a way that I want to keep trying to achieve my goals no matter how far fetched they seem."
Junior Lindsay Calka adds, "It's awesome to hear an AHN alumna speak about her journey through life. She was real. She didn't sugar coat the harder parts about being an actress. But everyone in the room could tell that she was living her dream."
Certainly, Cuervo has established her permanent legacy at Academy, which will remain for years to come. The success she experiences whilst pursuing her dreams continues to set an example for students long after she graduated.