Ashley Graham: First Plus-Size Model on the Cover of Sports Illustrated
Ashley Graham is 28 years old and is making history for girls all across America. She is on the cover of Sports Illustrated: Swimsuit Edition which, is a true inspiration to girls. Normally on the cover of a Sports Illustrated magazine there would be a girl who was portrayed to be perfect. This made girls feel bad about themselves which leads to eating disorders and thinking bad about their physical image.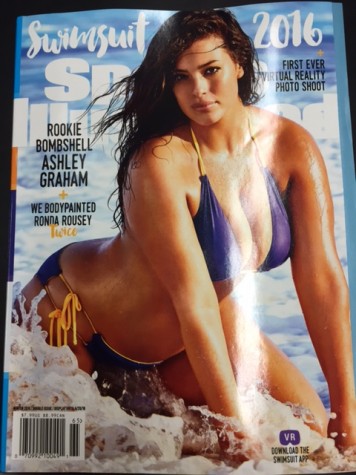 Rebecca Castellano feels very strongly about the cover, "I am so happy that they are finally open to having girls of all sizes on the cover of one of the most popular bathing suit magazines."
Graham gives talks to people about being accepted in society and being a good role model for girls across the nation. She is in lingerie spreads and runway shows. She also walked in the first plus-sized New York Fashion Week show this year. Now she is up for 'Rookie of the Year' through Sports Illustrated.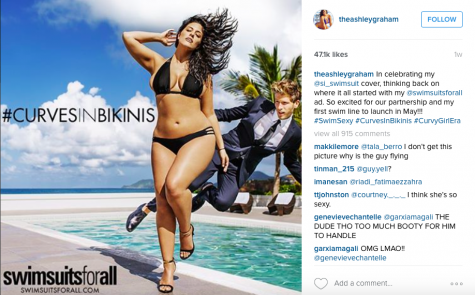 Olivia Valdes is truly inspired by the model, "She shows girls everywhere that you do not have to be stick skinny to be beautiful. Especially going to an all girls school there are girls who are all different and need to be reminded that their all beautiful."
Her inspiring talks and movement is giving people the courage to not let things like their weight to hold them back from what they want to do.