10 Thoughts Academy Girls had While Watching the 2016 Grammy Awards
"Music's Biggest Night", the Grammy Awards, aired Monday, February 15  and was a successful night full of talent. Award highlights included Taylor Swift winning Album of the Year, Kendrick Lamar winning Best Rap Album, Mark Ronson with Bruno Mars winning Record of the Year and Ed Sheeran winning Song of the Year. Some of the most memorable and special acts were the tributes to musical legends of the past such as – The Eagles singing "Take it Easy" in honor of bandmate Glenn Frey, and Lady Gaga's of the 80's glam-rock legend David Bowie.
For fans of the Music Industry and all things entertainment, the show was an awaited treat. Here are ten thoughts Academy girls had while watching the 58th Annual Grammy Awards.
Taylor and Selena are BFF goals." – Bruni Neufeld, junior
"Kendrick's performance is blowing my mind away." – Isabel Toranzo, sophomore
3. "Ok your speech is way too long, simmer down there." – Ashley Lambert, Junior
"Can I buy Selena Gomez's dress on Lulu's??" – Anne Marie Yatsula, Junior
"Justin, step up your game next time." – Hope Rossi, Junior
"Taylor Swift's Album of the Year award is 100% deserved. Haters gonna hate." – Haley Schumann, Junior
7. Adele is a goddess, with or without audio difficulties." – Priscilla Vasquez, sophomore
8. I dont know who's more excited for Ed Sheeran's win, Taylor or Ed?." – Lauren Sellers, sophomore
9. "Gaga's dance moves are poppin". – Maddie Bales, Senior
10. "Ariana, go back to Victorious."- Teresa Toranzo, Junior
About the Contributor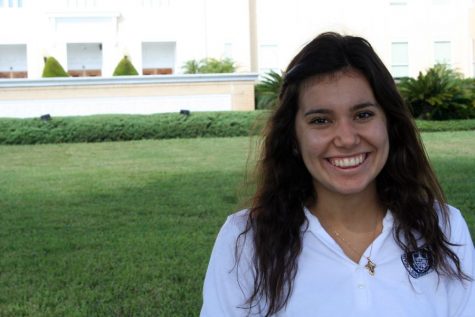 Sophia Bahr, Arts and Entertainment Editor
Sophia Bahr is the ACHONA's Arts and Entertainment editor and an Academy senior. This is her second year on the ACHONA staff. After school Bahr can be...