@97x, why 21+?
97x, your new alternative, is known for always getting up close and personal with all the alternative bands that come through Tampa. 97x's Next Big Thing & their free Backyard BBQ concerts are alternative music lovers heaven. The radio station always holds two smaller, free shows through the year; on January 6 the radio station brought the band Silversun Pickups and on March 11 the radio station will bring The Struts, The Front Bottoms, and Declan Mckenna  to Jannus Live in St. Petersburg. Some of the bands they bring are big name alternative artist that many teens and people of all ages want to see. The one downside to these free shows…there is an age limit of 21 and older only which causes a lot of controversy between the music lovers on Tampa Bay and the radio station..
97x free shows at Jannus are sponsored by beer companies like Budlight and Rolling Rock unlike their bigger free show, Backyard BBQ which is sponsored by 1-800-411-pain. From a venue standpoint, it is completely understandable. There is a lot at stake for them if someone under 21 gets caught drinking at their venue. If that is a main concern, an option for the venue is to have a certain wristband for people over the age of 21, and one for people under the age of 21. However, even then it is hard to watch 1,000's of people and make sure people of the right age are drinking.
Junior Audrey Anello shared, "I am completely okay with the 21+ rule,  I just wish people under 21 could at least have the option to go and maybe pay."
However, it is hard to see past the fact that sometimes someone's favorite bands could come in town, but be unable to attend because of the 21 and up rule. Spending time hoping and wishing that some of the bands that come through will soon come back is hard because of location for reasons that sometimes most bands will only go through the bigger cities like Orlando or Miami. If it's for alcohol purpose, teens feel that this is unfair because alcohol is sold at all age music festivals and concerts; that reason is depriving music lovers from an experience and is punishing them for not being born 3 years earlier.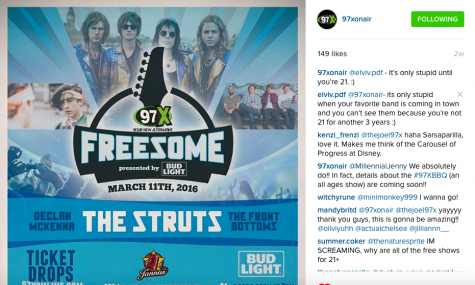 Sophomore Alexandra Fonseca shared, "Me being the music junkie that I am, I want to see all the amazing artist that come through Tampa or St. Petersburg. I'm an avid 97x listener and love Backyard BBQ, I just wish I was able to go to their free shows, because occasionally they have better artist.  
Bassist, Mikel Vanvan Kranenburg, from the California Alternative pop band Night Riots, who has played Tampa multiple times, happily shared with with me,  "To a venue, it's a huge liability to have people under 21 come through the door if liquor is being sold. On the other hand, art should be able to be enjoyed by people of ages. In my head, most, if not all music shows should be all ages, but it is up to the venu."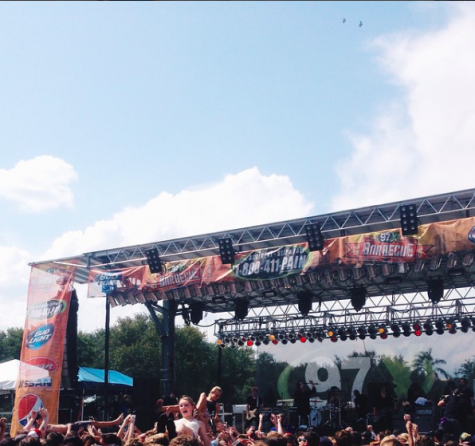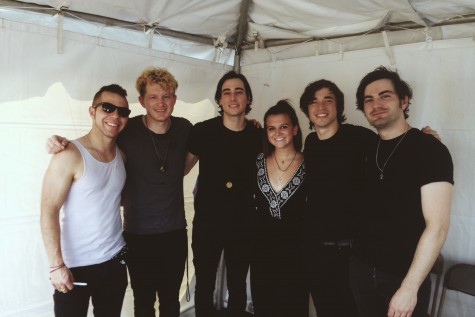 97x is an incredible radio station that always try to connect bands and fans together, and their free shows is only one of the ways they do that. They have a Rolling Rock Green Room, which people can win their way into to see the bands playing locally that they may not be able to see their headlining show. 97x also host, 97x Next Big Thing in the fall, which unfortunately isn't a free show, but they always bring the best of the best of the alternative world. The radio station also host 97x Backyard BBQ which is an all ages free show held at Vinoy Park in St. Petersburg and has had artist including, Night Riots, Robert Delong, Twenty One Pilots, Panic! At The Disco,and The 1975, which are always a big hit with the girls of AHN.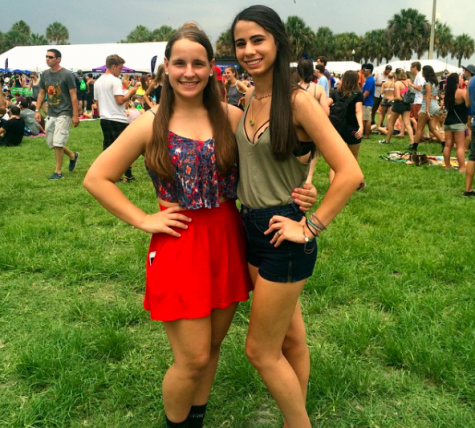 For a fun day of sun, food and music, these are unmissable events.  For more information on upcoming shows visit 97x's website here.