Vance Brings Joy to Tampa
Jannus Live on Monday was buzzing as Vance Joy, backed by a five-piece band, performed a set mainly of material from Joy's debut album Dream Your Life Away, including the song that influenced the tour name, Fire and The Flood, along with the hit single Riptide. This was the singer's third time in the Tampa Bay area. The young Australian artist created a Tampa fan base back in July of 2015 at 97x Shindig, and recently played at Raymond James Stadium as the opening artist for Taylor Swift.
A Vance Joy show is expected to be full of sweet, emotional moments with charming stories in between songs (who wouldn't want to hear an Australian accent; anything in an accent can make any girl swoon). The simplicity of the band, hidden in the dim lights, with a man with an acoustic guitar, a clear, fluid voice and curly hair, made the sold-out Jannus Live feel like an intimate house concert. Despite Joy's smooth angelic voice and the occasional slow songs, like the quiet lyrics of songs "Georgia" and "Best That I Can", causing most people to think it would be a dull show, made the night even better and he controlled the huge crowd with his charm and wit.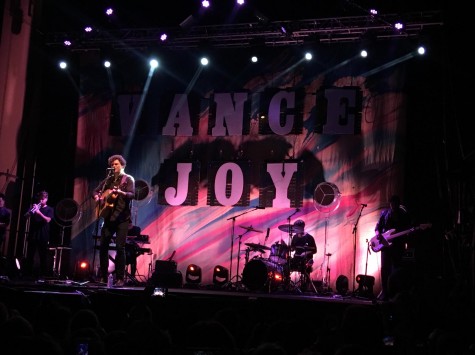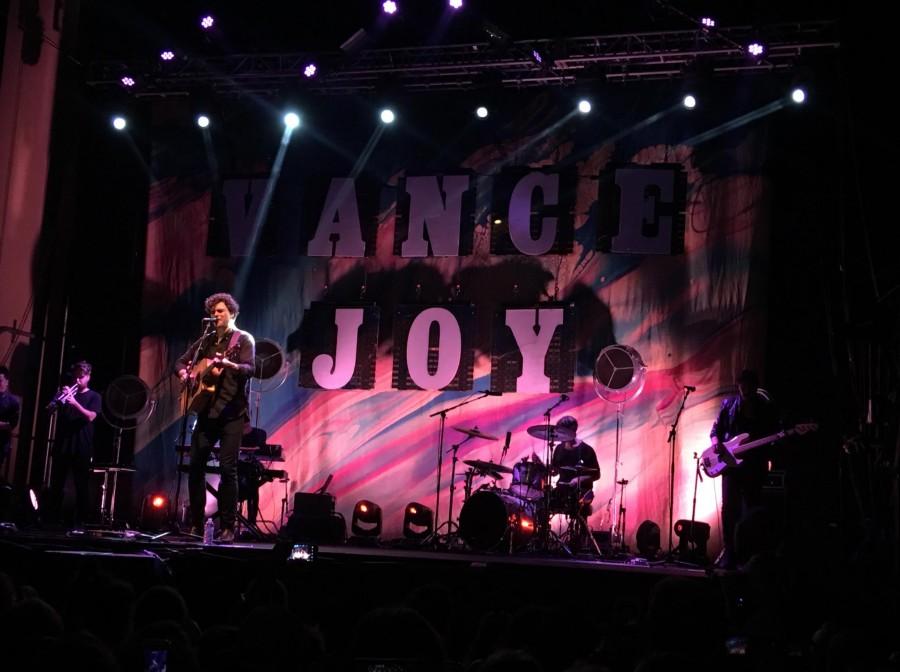 Sophomore Lindsey Ulbricht shared, "He was better live than on his records and his interaction with the crowd was great. Being that my sister is leaving next year, it was nice to have a night to ourselves while seeing our favorite artist."
Senior Olivia Rivas shared, "There is just something about Vance Joy's musics that is both soothing and makes people feel good. Definitely in my top five for best concerts I've been to."

Thanks for last night St Pete! See you soon Orlando #fireandthefloodtour #youareinvited pic.twitter.com/ZlJzyRZ9sQ

— Vance Joy (@vancejoy) March 15, 2016
Supporting Vance Joy were up-and-comers Jamie Lawson and Blind Pilot. Both displayed a soulfulness that even though many people haven't heard of them before that night, the energy they had on stage and their performance skills,  radiated onto the crowd and made for fun opening acts.
By the reaction of the fans, Vance Joy's appeal, voice and charm made it feel as he were serenading. The intimacy and campfire feel of the show made all the girls swoon and when the concert came to an end with the hit, "Fire and the Flood",  the fans were left wanting more. Hopefully Vance Joy will be making a comeback to Tampa soon.