The Best of Jimmy Fallon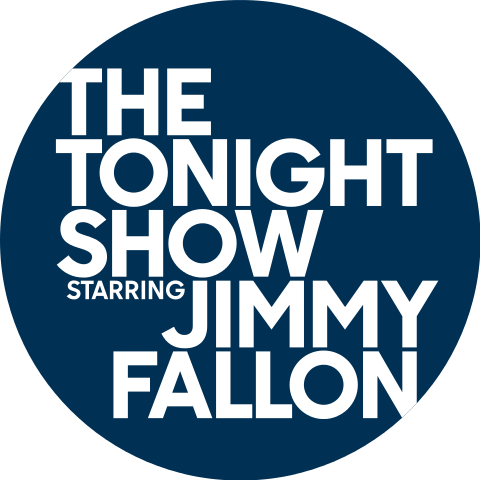 Jimmy Fallon, a comedian who got his start on Saturday Night Live, is known for his larger than life sketches featured on Late Night with Jimmy Fallon and The Tonight Show with Jimmy Fallon. The Brooklyn native started on SNL in 1998 and is remembered for hosting the Weekend Update with co-hosts including Amy Poehler and Tina Fey. In 2009, Fallon was asked to host Late Night until 2014 when he took over Jay Leno's job as host of The Tonight Show.
The Tonight Show with Jimmy Fallon is not the ordinary late night talk show. Guests range all the way from First Lady, Michelle Obama, to The Office star John Krasinski.
"The Real Housewives of Late Night in Indianapolis" is junior Jessica Galvis's favorites Fallon sketch from The Tonight Show because "their reenactment of all the Real Housewife shows is so spot on."
The show's originality does not only comes from the guests, but also how the show is conducted. Fallon is a comedian whose jokes feed off the audience. In other words, the more laughs he gets, the funnier his jokes get. The walls surrounding Studio 6B have small holes in them that send the audience's laughter and conversations to Fallon while he is performing on stage. Sometimes, Fallon can hear conversations from the way back of the studio. As his audience grows, his jokes and sketches become better and better. Here are ten of Fallon's best sketches that are sure to make you laugh:
Thank You Notes
Fallon is very well known for his iconic thank you notes which he writes once a week. The comedian writes them to different items and people including Garlic Knots, College Parents Weekend, and the Hulk. Fallon's pianist, James Poyser, plays extremely traumatic music as the comedian reads his notes aloud.  
First Impressions
Tina Fey and Jimmy Fallon are two phenomenal comedians who both got their start on Saturday Night Live. In this game, Fallon and Fey were given celebrities who they had to do impressions of.
Freestyle Rap featuring Lin Manuel Miranda
After the release of the world renowned Broadway musical, Hamilton, Lin Manuel Miranda was a guest on The Tonight Show. On this episode of the late night talk show, Fallon designed a game where Lin Manuel Miranda battled against Questlove, the drummer for the Grammy winning band, the Roots. Each contestant was given three words in which they must use in their rap.
Alphabet Aerobics
Daniel Radcliffe is known for his many talents as an actor both on the big screen and on Broadway, however, on The Tonight Show with Jimmy Fallon, everyone's favorite wizard performed Alphabet Aerobics. Radcliffe stood where Fallon typically does his monolouges and rapped tongue twisters from every letter of the alphabet.
Kid Theater
Kid Theater is a bit designed by Fallon where young children create stories based off of films and television shows. After the release of Tampa native Channing Tatum's film Magic Mike, Fallon had elementary school children design stories of what they believed Magic Mike was about. The young kids only were given the title of the movie, and the rest was up to their imagination.  
Ew!
Fallon debuted a segment on The Tonight Show called "Ew!" where the comedian pretends to be a teenage girl obsessed with Harry Styles, Justin Bieber, and Starbucks frappuccinos. Sara, the host, has several special guests featured including Will Ferrell, Zac Efron, and Taylor Swift.
Lip Sync Battle with Kevin Hart and Will Ferrell
Another of Fallon's phenomenal battles took place in sunny Los Angeles against actors and comedians Will Ferrell and Kevin Hart. Each comedian performed popular hit songs including "Let It Go" by Idina Menzel and "All of Me" by John Legend. Fallon performed a hit from the Dirty Dancing soundtrack, and even brought out a special guest, Drew Barrymore.
Justin Timberlake Impersonates Jimmy Fallon
Justin Timberlake and Jimmy Fallon are one hilarious duo whose friendship is easily recognized as #friendshipgoals. Some of Fallon's most renowned sketches have featured the singer including the History of Rap, Camp Winnipesaukee, and Evolution of End Zone dancing. Sophomore Neha Simon expressed that her favorite Fallon and Timberlake sketch is the History of Rap.
Simon adds, "I love Justin Timberlake and surprisingly, in the History of Rap, they are really good. It's hilarious to watch because they are actually really good at rapping and they are always in sync." 
In this clip, Timberlake and Fallon showcase their friendship when Timberlake does an impeccable impersonation of the comedian.
Lip Sync Battle featuring Emma Stone
Before Lip Sync Battle was its own show on Spike, Fallon played the popular game against many of his guests. One of the best performances was done by Spiderman and Easy A actress, Emma Stone. Stone left the audience in awe after performing Hook by Blues Traveler.
Debbie Downer is a skit featuring Jimmy Fallon, Rachel Dratch,  Amy Poehler, Fred Armisen, Horatio Sanz, and Lindsay Lohan about a pessimist friend named Debbie.  The sketch, which aired in 2004 on Saturday Night Live's twenty ninth season, is one of Fallon's most extraordinary performances. In Amy Poehler's memoir, Yes Please, she recalls how the comedians on stage all broke character because it was so funny.
Junior Jessica Galvis exclaims, "My favorite part about Debbie Downer is how the actors cannot control their laughter, especially Jimmy. It makes the sketch ten times funnier!"
From Saturday Night Live to the Tonight Show, Jimmy Fallon has graced the world with his comedy for nearly 18 years. Have any favorite skits, leave them in the comments.
The Tonight Show with Jimmy Fallon airs weeknights at 11:35 p.m. on NBC.