Beyonce Rocks Tampa
On April 29, several Academy girls witnessed the long-awaited Beyonce Formation Tour. The tour was first announced on February 7 during the Super Bowl, after Beyonce performed in the halftime show. Tampa was Beyonce's second stop on her tour, and she has been practicing at Raymond James Stadium for a couple of weeks. She has also been staying on Davis Islands during her time in Tampa. 
Junior Julia Prince comments, "I had been waiting for the concert ever since it was first announced. I had such high expectations and her performance went way above those expectations."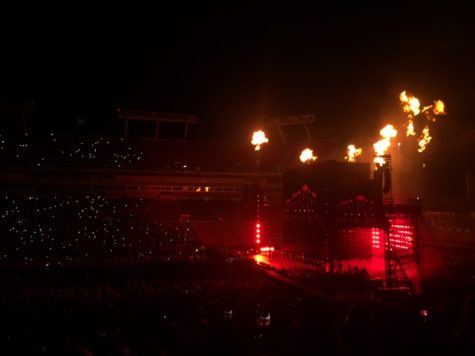 DJ Khaled performed the opening act to kick off the night. He sang a few of his most popular songs including "All I Do Is Win". Khaled also surprised the audience by bringing Kent Jones onto the stage. Jones sang his new hit "Don't Mind".
Riley Gillis (11) says, "Khaled's opening song 'All I Do Is Win' was really good and pumped up the crowd for the rest of the concert."
At around nine at night, the audience became restless as Beyonce was close to starting her show. When she finally came onto the stage and started singing her new song "Formation", the crowd went crazy. Beyonce sang a good combination of new and old songs. She sang a few songs from her newest album, Lemonade, including "Hold Up" and "Sorry". Additionally, she also performed many fan-favorite songs from past albums including "Crazy in Love" and "Run the World (Girls)". She closed the show with her extremely popular song "Halo".
Sophomore Audrey Diaz's favorite part of the show was "when she sang 'Halo' at the end because everyone could tell how much fun she was having and how much she loves her job."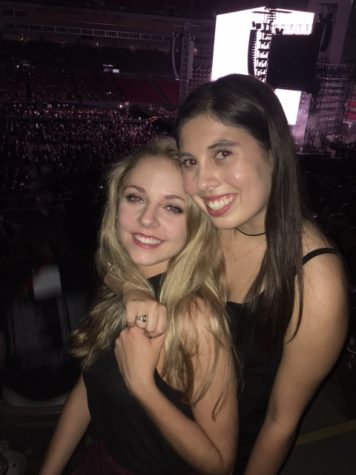 Beyonce's tour will continue across the United States until June 14 when the tour concludes in Detroit, Michigan.