Five Modern Interpretations of Shakespeare Plays
She's the Man / Twelfth Night
Twelfth Night is a story about a wealthy, young girl named Viola and her twin brother Sebastian. They are shipwrecked on a voyage and Viola finds herself alone in a kingdom called Illyria. After being denied work by a princess of the island, Lady Olivia, Viola goes to work for a nobleman named Duke Orsino. She disguises herself as a man and calls herself Cesario. Viola falls in love with the Duke, but fears the consequences of revealing her true identity. The Duke is impressed with Cesario's (Viola's) work and makes her a page, and sends her with a romantic message to his true love, Lady Olivia. Upon arrival, Lady Olivia is taken with Cesario (Viola) believing her to be a man.
Thus the love triangle begins.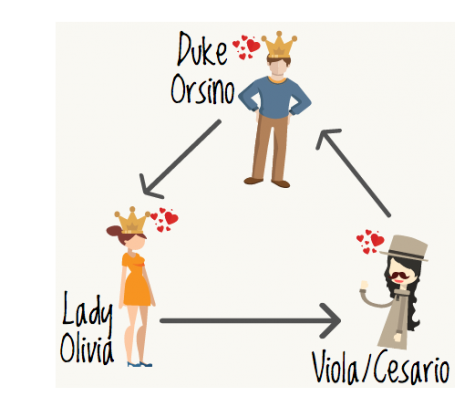 In classic Shakespeare fashion, the conflicts simmers and eventually boils over in a finale, where Sebastian returns and marries Olivia after she begged him to, believing him to be Cesario (the disguised Viola). Viola reveals herself as a woman to Duke Orsino and he realizes his love for her, and lastly, the long lost twins Viola and Sebastian are reunited.
DreamWorks did not go subtle with its interpretation of this Shakespeare classic; in fact all the characters have the same names as in the original. Amanda Bynes plays Viola, James Kirk plays Sebastian, Laura Ramsey plays Olivia, and Channing Tatum plays Duke. In the modern world, teenager Viola must pretend to be a boy to be on a competitive all male soccer team at an elite school. She falls in love with a player named Duke, who only has eyes for a blonde named Olivia. Olivia, on the other hand falls in love with the man Viola is pretending to be. Viola rebuffs Olivia's advances, but when Sebastian comes home from his band tour in London, Olivia mistakes him for Viola and confesses her love and Sebastian goes along with it because he finds Olivia beautiful. Duke sees Sebastian and Olivia together and accuses Viola of betrayal, and Viola has denies it, having no clue that Sebastian has returned. In the final soccer match of the year, Viola reveals her true identity and all confusion is resolved. Duke realizes Viola is the one for him, Olivia and Sebastian stay together, and the twins are reunited.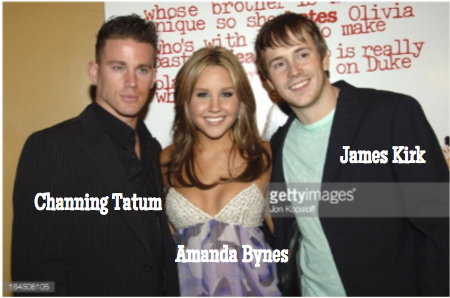 The Lion King / Hamlet
This Disney Classic is actually based off of one of Shakespeare's most famous plays, Hamlet. Hamlet is a story about a greedy man, Claudius, who kills his own brother, King Hamlet of Denmark, to inherit his royal power. Young Hamlet, who is King Hamlet's son, sees a vision of his father and resolves to avenge his ghost. Hamlet commits an indiscretion that causes him to be sent away from the kingdom with two ne'er-do-wells Rosencrantz and Guildenstern, but eventually he returns and leaves them behind. Any of this sounding familiar? Young Hamlet is Simba. King Hamlet is adapted to be Mufasa, and his evil brother Claudius is personified by Scar. Rosencrantz and Guildenstern are portrayed by Timon and Pumbaa. The only difference is that Shakespeare's Hamlet ends in a bloodbath when Hamlet returns, while in the Disney adaptation Simba's reuniting with the pride land is celebrated and everyone lives happily ever after.
West Side Story / Romeo and Juliet 
Romeo and Juliet is a story about the fatal love between two teenagers from feuding families: the Montagues and the Capulets. When Leonard Bernstein and Stephen Sondheim's West Side Story took the stage in 1961, the Montagues were portrayed as the Anglo Jets street gang and the Capulets were adapted to be a rival gang of Puerto Ricans called the Sharks. A Puerto Rican girl named Maria and a white boy named Tony fall in love with each other, but their love is forbidden by the nature of the groups they belong to. There are confessions love, stolen moments, street fights, and causalities on both sides. In a climax of miscommunication, Tony is shot and dies in Maria's arms. Contrary to the original Shakespeare play, Maria, who represents Juliet, cannot bring herself to join Tony in death.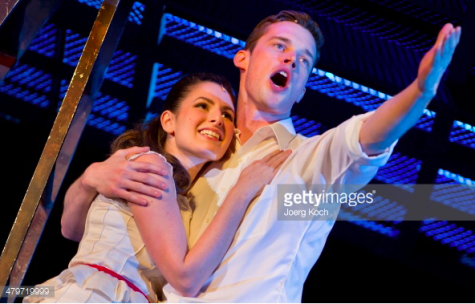 10 Things I Hate About You / The Taming of the Shrew
Shakespeare's The Taming of the Shrew is centered around two sisters with opposite personalities. Older sister Katerina is stubborn and blunt, with no prospects for marriage, but her younger sister Bianca is sweet and charming and has two suitors named Gremio and Hortensio. Katerina and Bianca's father forbids Bianca to have any romantic pursuits until Katerina is married, so Gremio and Hortensio hatch a plan to get a newcomer named Petruchio to court Katerina so that they can vie for Bianca's affections. The modern adaptation, 10 Things I Hate About You, has very similar characters. Gremio and Hortensio are represented by one boy named Joey Donner. Donner pays off rebellious mystery man, Patrick Verona, to woo older sister Kat so that he can pursue Bianca. Patrick ends up truly falling for Kat, and Bianca sees right through Joey's manipulation and grows to love a boy named Cameron James. Just as in the Shakespeare play where Katerina marries Petruchio, and Gloria outsmarts Gremio and Hortensio, and marries a man who actually cares for her named Lucentio.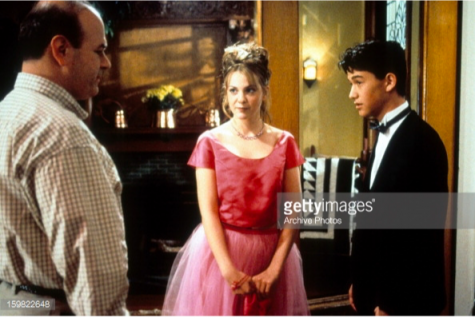 Brave New World / The Tempest
Aldous Huxley's dystopian novel Brave New World embraces the themes of Shakespeare's play The Tempest, but does not have many literal character parallels. The protagonist John the Savage is loosely based on Shakespeare's protagonist Miranda, who travels from an isolated island where she has spent her entire life, to a new land full of possibility, which for her is defined by eligible male suitors. After being born and raised on an Indian Reservation, John the Savage is brought to a new, civilized world. Huxley not only dubbed the title Brave New World from a direct line of dialogue in The Tempest, he also has John repeat it at a pivotal point in the novel. When John arrives to this advanced society he says "Oh, wonder! / How many goodly creatures are there here! / How beauteous mankind is! O brave new world, / That has such people in 't!"
Leave a Comment
About the Contributor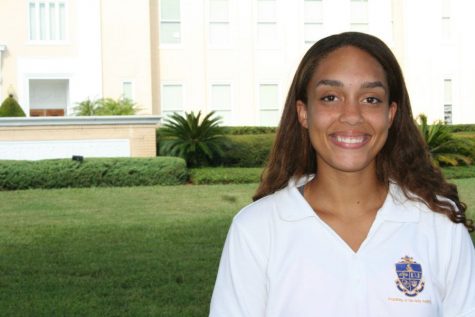 Keri Kelly, Editor-in-Chief
Keri Kelly is one of the four Editor in Chiefs of the ACHONA. This will be Kelly's second year on staff and she is excited to make ACHONA better than ever....