Stranger Things Sparks Excitement Among Academy Girls
Mia Lopez, Senior Staff Writer
December 12, 2017
The Netflix original series "Stranger Things" has been a hot topic in the halls of Academy.
Somebody tell StrangerDog Ziggy to get back to work on season 3. pic.twitter.com/lGcCgM0TOb

— Stranger Writers (@strangerwriters) December 6, 2017
 As students approach the end of the second season, they anticipate the release of the third season.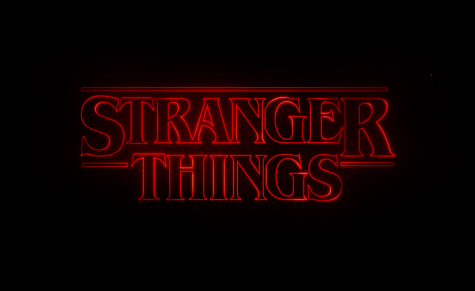 Caitlin Helms ('18) says, "I am excited for season 3 because I really love Steve and I'm excited to see what changes with him next season."
Samantha Opyoke ('21) says,"I'm not that excited for 'Stranger Things' season 3 because I think the show is boring and it doesn't interest me."
Although there is not a set release date yet, it is likely that the original cast will be returning including Millie Bobby Brown (Eleven), Gaten Matarazzo (Dustin), Finn Wolfhard (Mike), Caleb McLaughlin (Lucas) etc.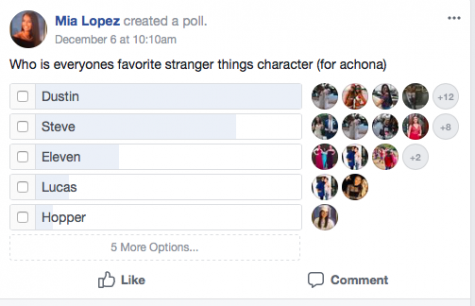 Amelia Traviesa ('20)  "Dustin is my favorite because he is so sweet, always makes me laugh,  and is such a cute little kid. I also loved when he kept Dart."
To fill the curiosity, Netflix released a show called Beyond Stranger things which included a behind the scenes look and interviews with the cast, director, and creators. In the interviews, the shows creators Matt and Ross Duffer revealed that they wanted the audience to be able to relate to the characters on a personal level.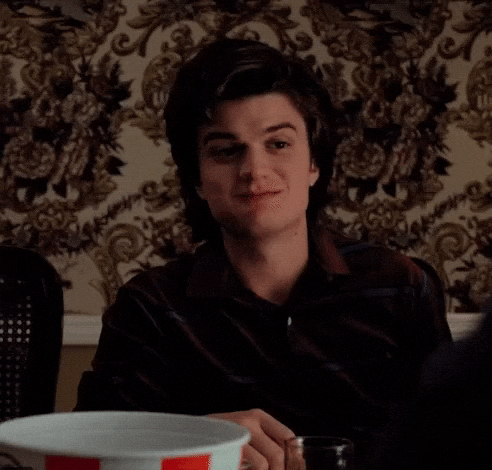 Caroline Jones ('20) says, "I'm excited to see season 3 because Steve is so beautiful and I love his personality."
Pwania Taylor ('18) says, "I liked it because it gave me a better understanding of why they did the show the way they did because watching it I was a little confused."
For example, producer and director, Shawn Levy, revealed that during certain scenes, music would be played on set in order to get a natural reaction and motivation for the cast.
Samantha Cuttle ('20) "I liked it because it gave an insight to what the show was really about."
Natalia Fonseca ('20) "I didn't like the "Beyond Stranger Things" show because it was boring because the characters I love weren't interviewed in person."