"Truth or Dare" Movie Released in Theaters
April 25, 2018
On April 13, 2018, "Truth or Dare," a movie starring popular actors and actresses such as Lucy Hale, Tyler Posey, and Violette Bean was released to theaters in the United States.
Izzy Krawetz ('20) says, "The movie looked good to me because I knew Tyler Posey and Lucy Hale were in it, and they are good actors."
The movie was produced by Blumhouse Productions, a company that produces low budget horror films, popular for movies such as "Get Out" (2017) , "Insidious" (2010), and "The Purge" (2013).
"Truth or Dare" is  about a group of college students who travel to Mexico for their last spring break before graduation. The trip turns dark when Olivia (Lucy Hale) meets a mysterious man names Carter (Landon Liborion). He invites the group of college students to an old church, and he asks them to play truth or dare. At the end of the game, Carter tells them that he only brought them to the church because the game dared him to, and that they are now part of the game.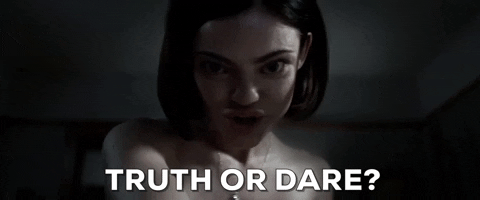 The game summoned a demon, named Calax, who forces the friends to share their deepest and darkest secrets.  The rules of the game are very simple, tell the truth or die, do the dare or die, and if you stop playing, you die.
They are asked to complete truth or dares that are not what you would expect, for example, set someone on fire in a gas station, smash your friends hand with a hammer, and tell your friend the deepest secret that you have been hiding for years.
Macie Ferrer ('20) says, "I thought it was really scary especially the part when the dead guy scares one of the people in the hospital, but I would still definitely recommend going to see it."
SaveSave
SaveSave