Elvis was a huge hit when it premiered in theaters in 2022. However, 2023 turns to a different Elvis-inspired movie. Sophia Coppola directed Priscilla, which centers around Elvis' opposite and long-term partner, Priscilla Presley. Priscilla faced much publicity as she married "the king of rock and roll" in the 60's and navigated her own life simultaneously.
While some people might recognize Sophia Coppola from her famous last name (Her father, Francis Ford, directed the iconic The Godfather trilogy) Coppola has made quite a name for herself apart from her father. The young Coppola first turned heads in the media when she was featured in a starring role in The Godfather Part III, but faced wide-spread negative criticism for her acting performance — and for being the director's daughter. Since then, Coppola has steadily forged a career behind the camera as an innovative and creative director over the past twenty-five years. Her most remarkable films contained a female arc, house ornate decorations, as well as unique cinematography that caught viewers' eyes. Her most prominent films include Marie Antoinette, Lost in Translation, and Virgin Suicides. Coppola is renowned for these films, as she took previously persecuted and silenced women and gave them a voice through film.  
Freshman Lauren Rodam is an avid fan of Coppola, stating, "Sophia Coppola always shows the woman's point of view, and her work with The Virgin Suicides showed societal pressures and their effects on the average woman." 
The 2023 film, Priscilla, stemmed from Priscilla Presley's tell-all memoir, Elvis and Me. This book was very controversial to the Elvis fan community, as it told a story about Elvis and Priscilla that was much darker than ever portrayed before. In the memoir, Priscilla describes how she constantly felt she wasn't good enough in regards to their relationship, and she felt she was ruining the image of Elvis' "little girl." Details also were unleashed about Elvis' infidelity, as he admitted he was with his co-star Ann-Margret during the filming of their movie, which enraged Priscilla. Other stories about their life came to the surface, such as Elvis' drug-use and their "trial separation" throughout her pregnancy. Priscilla didn't make herself seem innocent in her autobiography, as she also admitted to having two affairs prior to leaving Elvis and their broken marriage in 1972. The book completely evolved not only Priscilla's image, but Elvis' as well, as it depicted the strange dynamic between the celebrity pairing.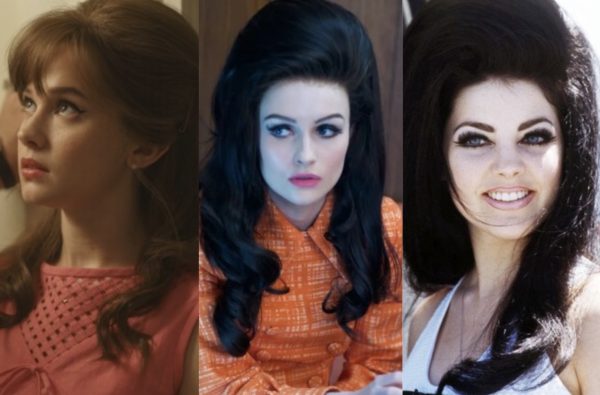 Elvis caught the audience's attention with Austin Butler's phenomenal acting, singing, and dancing, as he isolated himself for over a year to perfect Elvis' unique dialogue and detailed mannerisms. Butler put tons of effort into resembling himself to the King. Priscilla's Elvis, Jacob Elordi, had a quite different strategy when it came to embracing Presley's essence, as he didn't even know who Elvis was until he was mentioned in Disney's Lilo and Stitch. Elordi chose to portray Elvis based on Coppola's recommendation, instead of a real-life person. The Australian actor also placed emphasis on his chemistry with Cailee Spaeny, who stars as Priscilla, since the film is centered around their relationship.
While Elvis focused on the toxicity of Colonel Tom Parker, Elvis' corrupt manager, Priscilla showcases some of Elvis' toxic behaviors, as well as the toxic behaviors that society had pushed onto the adolescent Priscilla. These films might be centered around the Presley empire, but the two movies have vastly different perspectives and could contradict each other. The Elvis movie didn't bring up the controversial topic of Elvis pursuing Priscilla when she was just 14 years old, but this very well could be a predominant topic in Coppola's film, which could spark further discussion via Elvis' fanbase. 
View this post on Instagram
Claudia Ruiz-Carus ('27) states, in regard to the new film, "Priscilla has always been seen as a doll and this will be the first time we will see the true Priscilla, so I am really excited for the film."  
Ultimately, the Priscilla film has been a controversial topic amongst film critics, Elvis fans, and people across the media, due to its completely new take on Elvis and Priscilla Presley's relationship. Coppola's film is seen to reject the previous misconceptions about their "fairytale marriage" and instead showcase the complex, emotional, and confusing dynamic between the pair, as Priscilla was ten years his junior. The film has continued to break new barriers, as it came from Priscilla's point of view, which further advocates for women who haven't told their story, or haven't had the opportunity to voice the obstacles they have faced in the media. Priscilla may have been known for her dark eyeliner and tall beehive, but underneath her Elvis-induced persona were tons of unleashed details that will soon change many fans' perspective of the widely-known musician and ingenue.