The teen beat: Teen Vogue's Amy Astley discusses savvy teens, skinny models and high fashion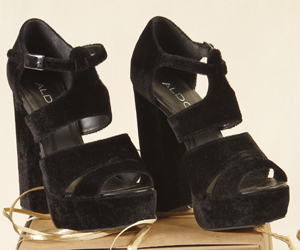 Teen Vogue Editor-in-Chief Amy Astley has been bringing high fashion to the teenage masses ever since Anna Wintour tapped her to create the magazine's test issues 10 years ago.
Astley, who was also behind Teen Vogue's Fashion University and "The Teen Vogue Handbook: An Insider's Guide to Careers in Fashion," lent her perspective on teen girls and their fashion bible.
Q: What are you finding to be teen girls' top concerns these days? What stories resonate with them most, and how does that compare to when you were a teenager?
A: The basic underlying issues are classic and universal.
College, I think, is a big one. One of the stories that garnered a lot of attention was about Ivy League obsession. The pressure has accelerated, and I think parents feel very anxious about their children being competitive. This recession has been a bitter one, so kids need to be nimble and well-educated.
Q: It's interesting that this is a fashion magazine, and yet the biggest concern you cited was education.
A: The kind of girl who reads Teen Vogue is thinking about her future. When it first launched, readers were focused on "do I know Britney Spears, do I know Justin Timberlake?" Some people are still interested to know which celebrities I've met, but the sophistication in our eight years in existence, to say it's quadrupled doesn't even cover it. It's quintupled. Now they're much more about themselves. They're more about Brand Me. I think that if they're thinking more about themselves than celebrities, I think that's very positive. I see a high level of professionalism and seriousness in the kids I interact with.
Q: What is the fashion philosophy of Teen Vogue?
A: Personal style. We emphasize girls finding their own look. It definitely differentiates us from the mother ship, which has a very designer look to it. It's about wearing a mix of inexpensive, mass market, vintage and designer, and we mix it all up.
Q: Who are your favorite celebrity role models for teen girls?
A: I love Taylor Swift. Her music is really authentic. She's appropriately dressed for her age and she's a real talent
Q: Given that teen girls are so impressionable when it comes to body image, do you worry about using thin, high-fashion models in your photo shoots?
A: We're always aware of it. We have an issue where we're using many different sizes and shapes. We steer clear of girls who are underweight. We do show real girls and celebrities. But of course we do feature models. I feel that the girls reading Teen Vogue want to see fashion, they want to see fashion photography, they want to be part of the fantasy of it. I think it's part of the Vogue brand.
Q: Do you get complaints that the magazine encourages consumerism in young girls?
A: I think girls love fashion and beauty. It's fun, it's a lift. I think it's the job of the family to help girls keep perspective and understand what the role is of fashion in their life. It shouldn't be an all-consuming thing. Fashion and beauty are something that should give a confidence boost. I do feel that people feel better when they look their best, and I would not apologize for that.
———
(c) 2010, Chicago Tribune.
Visit the Chicago Tribune on the Internet at http://www.chicagotribune.com/.
Distributed by McClatchy-Tribune Information Services.