Apple releases two new iPhones
Apple is releasing two new versions of the iPhone at once. Both the iPhone 5c and the iPhone 5s are available for pre-order now. Besides the obvious 100-dollar price difference between the phones, many consumers are not aware of the vast differences between them.
The iPhone 5c is being advertised by Apple as the more colorful and fun version of the iPhone. This is available in five colors: green, blue, yellow, pink, and white. It also has a whole new shape, which according to Apple "feels great in your hand."
AHN senior, Colleen McInerney says she prefers the iPhone 5c because, "the colors really add to the whole look of the phone." In addition the iPhone 5c is made with a plastic outside. A new 16 GB iPhone 5c is being sold for $99 which adds to the appeal for many consumers.
The iPhone 5s keeps the same shape as the iPhone 5, but has updated software and is now available in three colors: all black, white with silver, and white with gold. The 5s is being advertised as the more high-tech version. It is equipped with a much-improved camera, which has faster auto-focus and shutter activation.
There are also two new modes available for the iPhone 5s camera. These modes include slo-mo video, which allows you to play videos in slow motion, and burst mode, which allows you to take continous pictures as you hold down the camera button.
The additional tech features made available with this model allows for power saving and motion tracking modes. In addition, you are now able to use your thumbprint to unlock the phone. Because of the higher-end features and software, the 16GB iPhone 5s is sold at $199, one hundred dollars more than the iPhone 5c.
Both new iPhones were made so that the new ios.7 is completely compatible with them. Whether you choose to upgrade to the vibrant and affordable 5c or the high-tech 5s, you are sure to enjoy the new features and different look of the phone.
Leave a Comment
About the Contributor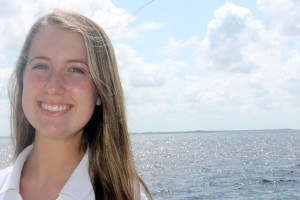 Lauren Ayers, Senior Staff writer
This is Lauren Ayers's first year as a part of Achona. Lauren is a member of the swim team and president of Spanish club. On the weekends she enjoys eating...