Bring on the bracelets
Now that school has settled into a routine, it is hard to miss the decorative accessories Academy girls are sporting on their wrists from designers Lily and Laura or Alex and Ani. It's starting to look like these bracelets will turn into a major Academy fad, like the Kate Spade earrings of last year. Sophomore Lily Oliva says, "At least half the girls in my grade wear either bracelet to school." So what exactly are these bracelet creations?
Lily and Laura bracelets feature different colorful beads; what makes them so unique is that no two are exactly alike. Women in Nepal make the bracelets by hand, and are one size fits all. According to junior Jourdan Collins, "Their vibrant colors add a sparkle to my Academy uniform." Bracelets are available for purchase at The Look for $12 each or three for $30.
Alex and Ani bracelets are also making a big splash on the fashion scene. These bracelets are made in America and they come in either silver or gold. The bracelets can feature different things such as an initial or birthstone. They are available online and at Nordstrom for $28-$32. Junior Olivia Mahoney says, "My Alex and Ani bracelets are the perfect accessory to any outfit." The brand also sells other  accessories such as rings, necklaces and earrings.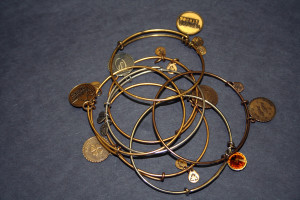 If you are looking for good grades this year, these bracelets will score you an A in the style department.
View Comments(1)
About the Contributor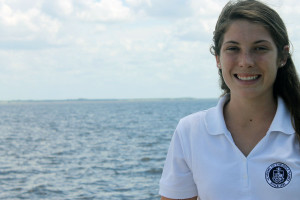 Alison Foley, Junior Staff Writer
Alison Foley is currently in the eleventh grade. She loves shopping and spending time with friends. She is a part of the crew team and Teen Leadership...