Make a mark, join Suicide Prevention Week
To Write Love on Her Arms is a non-profit organization in the US created by Jamie Tworkowski in 2006. Tworkowski began this foundation after discovering that one of his best friends self harmed and suffered from addiction. He wrote a story about the harsh five days before entering her into rehabilitation. The story was titled "To Write Love on Her Arms," and went viral around the world. He later sold t-shirts in order to pay for his friend's treatment and raised more money than imagined.
After that, Jamie decided he was going to change the world by changing people's ideas of themselves. He created this non-profit organization in order to help aid and recover victims of depression, eating disorders, addiction and suicidal thoughts.
The foundation runs suicide hotlines, free counseling for the needy, motivational speeches, beneficiary 5K runs and more. To the day they still collect all the money from merchandise and donate it to help pay for treatments.
This organization travels to places such as London, Germany, Australia and Switzerland to inspire and aid people. They have recently paired up with Vans Warped Tour which provides them with a stage of their own so that people can stop by and support the cause while enjoying their day at warped.
Everyone who desires to help this cause can get involved by simply sharing the foundation's webpage from home. If you wish to join the national suicide prevention week, participate in the following activities to let the world know that it gets better:
9/08 Introducing: National Suicide Prevention Week
9/09 Challenging Stigma
9/10 World Suicide Prevention Day
9/11 Remembering Those We've Lost
9/12 Your Story Is Important
9/13 Learning Together
9/14 Looking Forward
» Show your NSPW support on your social networks
» Tell us why you cannot be replaced
You were created to love and be loved.
You were meant to live life in relationship with other people, to know and be known.
You need to know your story is important, and you're part of a bigger story.
You need to know your life matters.
—Jamie Tworkowski
TWLOHA Founder
Leave a Comment
About the Contributor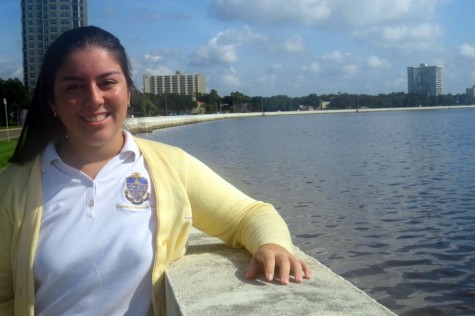 Alejandra Lozano, Editor in Chief
Alejandra Lozano is a senior at the Academy, a fourth year journalist, and an Editor-in-Chief of the Achona. Her favorite subject is AP Lit and some of...