New mom and new to Tampa, it's all about new starts for Mrs. Bethany Jacobs
Mrs. Bethany Jacobs is experiencing a whirled wind of changes. Not only is she a new face in the Religion department, but also in the Tampa area. She has recently relocated here from New Hampshire due to her husband's job. Mrs. Jacobs grew up in Massachusetts and attended Providence College in Rhode Island. She is a proud mother to her four month old baby boy, Connor. She feels it is much harder to be a working mom but enjoys having a career.
So far, Mrs. Jacobs can already see how different Tampa is. She knows she is going to miss the snow and seasons. As a self-proclaimed Boston sports fanatic, she is always looking for someone to talk with about the Red Sox or Bruins.
Prior to coming to Academy, Mrs. Jacobs taught at a co-ed high school and can already tell she likes the all-girls student population much better.  When asked to give us girls a piece of advice, Mrs. Jacobs says, "Live in the moment and don't always look to the future. Remember to live these four years to the fullest."
Mrs. Jacobs is already raving about Academy and its community. Mrs. Jacobs described Academy in one sentence stating, "So far, I can already see Academy exemplifies the education and formation of the whole person."
She welcomes anyone to come see her and is also searching for a babysitter!
Leave a Comment
About the Contributor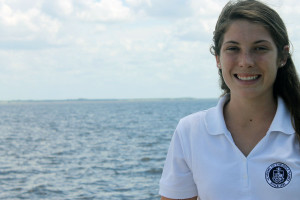 Alison Foley, Junior Staff Writer
Alison Foley is currently in the eleventh grade. She loves shopping and spending time with friends. She is a part of the crew team and Teen Leadership...