Mr. Kalinowski joins religion department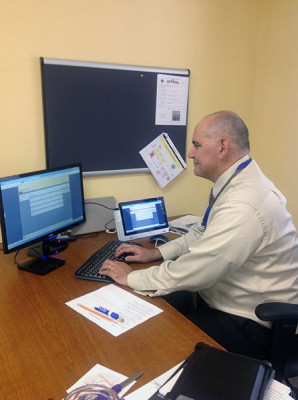 The AHN staff has gained many new teachers this year. Among them is Mr. Felix Kalinowski, new to the religion department. Currently, he teaches the sophomore Theology classes, and in the spring will be teaching the junior Ethics class. He has previous experience teaching both of these classes and is excited for the rest of the year.
Mr. Kalinowski recently moved to Tampa from Detroit and loves the Tampa Bay area.
"I'm adjusting very well because the people are so nice here."
The only transition Mr. Kalinowski foresees taking some adjustment is the heat. He admits while it is hot everywhere, Tampa's year-round sunshine might take some getting used to.
Before moving to Tampa, Mr. Kalinowski taught at a co-ed high school in Detroit. He says the teaching environment was very different than that of Academy due to the classes being co-ed and the school being twice the size. He says that neither school is better or worse, just different in their own ways.
Mr. Kalinowski has been teaching religion for twenty-two years and says his favorite thing about teaching is "getting to know the students."
He first started on the road to teaching after leaving Sacred Heart Seminary early. Once he left, he traveled to Pontifical Gregorian University in Rome where he studied Theology. He realized his many Theology courses would be put to good use as a high school religion teacher.
Mr. Kalinowski feels at home with the welcoming staff and student body, which made his transition here easier. His love of religion and passion for teaching will definitely benefit the students he teaches.
Leave a Comment
About the Contributor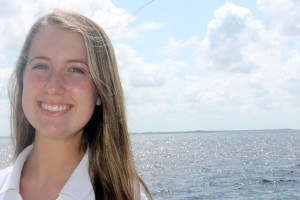 Lauren Ayers, Senior Staff writer
This is Lauren Ayers's first year as a part of Achona. Lauren is a member of the swim team and president of Spanish club. On the weekends she enjoys eating...