Sweater weather
Northern girls have the unfair advantage of being able to wear sweaters for a majority of the year. Unfortunately, we southern girls can only bring out our cable knits a few weeks per year. As soon as the thermometer drops into the 70's it means one thing for Academy girls, time to break out their favorite comfy sweaters and hit the stores to find new cozy creations.  The easiest go-to winter outfit is the classic jeans or leggings paired with a sweater and boots. It's simply chic and each girl somehow finds a way to put her own unique twist on it.
Nordstrom's BP section is always a favorite place for Academy girls to find the newest trends. Both in the store and online, Nordstrom's offers a wide selection of sweaters to choose from. "I love the new sweater styles Nordstrom's has to offer this season," sophomore Megan Bajo. Whether you are looking for a neutral knit or patterned cardigan, there is definitely something for you.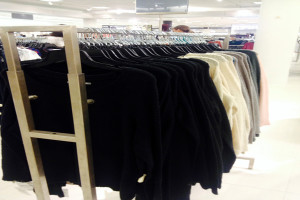 Zara is home to some great staple sweaters that are easy to pair with any outfit. They have an assortment of different classic sweaters with a bit of a modern edge. Mostly clean cuts and neutral colors, these sweaters are sure to help make a simply fab outfit.
If you're a hipster (or just want to be one),  Free People is the store for you. Although it's a little pricey, the sweaters sold at Free People give off a care free and angelic aura. Junior Olivia Diaz loves "the chill laid-back vibe [of the brand]."
Pairing a sweater with a simple pair of black leggings and flats or boots allows for a comfortable outfit while running errands around Tampa.
Senior Natalie Martinez loves to wear her cozy sweaters when she is, "snuggled up in bed watching Netflix." By adding a statement scarf and some jewelry such as bracelets, a sweater and pair of boots can instantly transform your lazy day outfit into a ready-to-go evening look.
Sweaters are even becoming a hot topic on the music scene. The song Sweater Weather by The Neighbourhood is definitely worth a listen and will not doubt ensure a "jam sesh" by fans (in their best sweaters) when they return to Tampa this Sunday.
Whether you are wearing a classic or crazy sweater, always remember the wise words of junior Olivia Joseph, "Who needs a boy when you can get hugged by a sweater?"
Leave a Comment
About the Contributor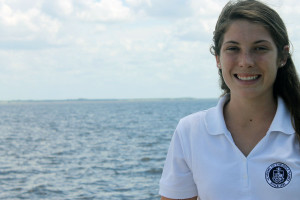 Alison Foley, Junior Staff Writer
Alison Foley is currently in the eleventh grade. She loves shopping and spending time with friends. She is a part of the crew team and Teen Leadership...