Academy girls dress for the winter season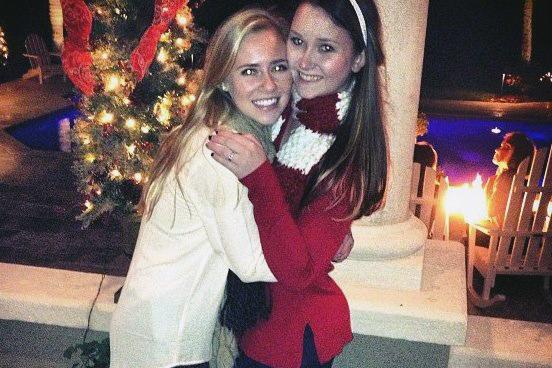 That's right Academy girls, winter time has come! For many, this season is ideal for fashion. Even though exams are happening soon and there is a lot of stress, shopping is definitely something a lot of girls are planning to do. I, myself plan on shopping and getting all my winter clothes. Winter time is all about wearing warm sweaters and scarves. As we all know, you always have to dress for the occasion, whether it be a Christmas party, a bonfire, or even church on Christmas Eve.
Junior Taylor Gee expresses, "During winter, there always seems to be many parties for Christmas and New Year's Eve. This is a perfect time to show off your style."
There are many popular clothes to wear for the winter depending on where you live. For example, Florida is not as cold as the north, therefore we don't have to wear coats. I recently traveled to New York during Thanksgiving break, and because the weather can reach temperatures of 20 degrees, I had to wear multiple layers. The trend many women were wearing was a coat with a scarf on the top. For the bottom, boots seemed to be the norm.
The typical "winter outfit" can be mixed and matched with many different accessories. For example, girls could wear a simple and cute sweater along with a different colored scarf. Any jeans or long pants look great with boots. A big thing that is in style now is colored pants. While many stores carry different options, the one with the best variety is Express. These pants that can be paired with a jeweled top, a button down shirt, or a simple sweater.
Like for any occasion, shoes are the most important part of an outfit. Boots are especially a "must need" for the winter season. There are many types and styles of boots. For example, knee high, ankle, or combat. Any of these will guaranteed look great with jeans, pants, or leggings. Combat boots are a new trend and add more of a "casual look" to the outfit. On the other hand, knee high boots can be worn with a more classy outfit.
Junior Daniela Nasser expresses her opinion, "Boots are a great way to complete the outfit. I wear my knee high boots with almost every outfit during winter time."
For all you crafty girls, there is a lot you can do with clothes. For example, old sweaters can make great leg warmers. Simply cut the sleeves of the sweater and slide them under your boots. It is not only cheap but super cute. Anyone could do the same with old sweaters and turn them into headbands. If it has a cute pattern, anything can be transformed into another accessory or piece of clothing.
Winter time not only has great weather, but great fashion.
For more ideas and inspiration check out our Winter Fashion board on Pinterest!
Leave a Comment