How Academy girls prepare for the big night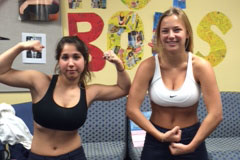 Prom season has arrive and has taken many Academy girls by surprise. With the much needed two weeks off for Mini Course and spring break, our ladies are rushing around trying to organize everything for the big night.
A big part of this "pre-prom freakout" is finding the perfect dress. To look good in their dress, some girls take desperate measures like going on diets that may be detrimental to their health or by taking in minimal amounts of calories the week leading up to the big night. By working out regularly and consuming clean fresh foods, you are guaranteed to look and feel amazing in your dress.
After taking a poll of what Academy girls are wearing to prom, a majority decided on long dresses and the main concern was toning the upper body. Because arms, shoulders and the back are exposed during the duration of the night, according to senior Mikela Mollanazar, "toning my upper body is my main priority. My arms and shoulders will be uncovered and I want to show off what I have been on." Mollanazar states that she uses Pinterest for her many upper body workouts because she can do them in her room or at the gym.
Diet is an important part of your health and when its time to put on that prom dress, the last thing you want feel is big and bloated. By eating clean foods and drinking plenty of water, you can avoid that dreaded feeling. Senior Mary-Kate Michalak has been doing Jillian Michael's water cleanse to flush out excess water that causes bloating. "This is only my second day of this cleanse and I can already see a difference. It's a healthy natural way to lose that unwanted water weight."
About the Contributor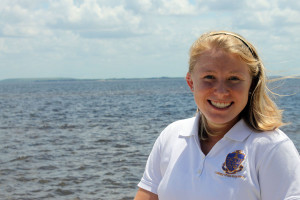 Casey Pluchino, Senior Staff Writer
In her spare time, Casey enjoys playing golf and tennis with her friends. She also dreams of becoming Tinker Bell someday.